5 tips to play without a screen
The screenless days. Not only we, but also the children, they desperately need them. A large part of the day you or your child have a screen in front of you again. This is also called the screen syndrome. It is important to teach children that it is also possible. This way they come back in contact with each other and they also move more. In this blog we give 5 tips to play screenlessly!
Tip 1: Camping at home
You can tackle camping at home in different ways. Put a tent together with your child or let him/her only put on a tent in the garden. When the tent stands, real camping can begin. Think of nice camping games such as badminton or frisbee and camping food such as sausages or marshmallows.
is it a gray drizzly day? Then of course the children can also camp indoors. Set up a small tent in the living room or playroom or make a nice hut with cloths and ropes.
Tip 2: Bake together
there is nothing nicer than baking or cooking together! Are you real sweet tooths? Bake cupcakes, a large cake or cookies. After baking, they can be decorated nicely. Do you not want to eat all the baked goodies yourself? Then go around the neighborhood and hand out the goodies on the neighbors (so you will get back into contact with your neighbors in these crazy times). Find here nice baking recipes !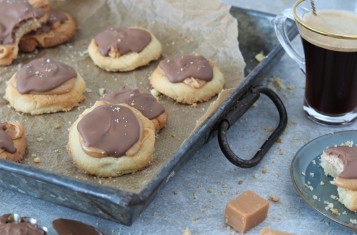 Is yours still too small to really help in the kitchen? Then set a playing kitchen < /A> in the kitchen so that you are still cooking together.
Tip 3: audio books
does your child like exciting stories or does he/she like to let the fantasy run free? There are so many different audio books and every child likes something else. The library is the place where you can borrow audio books to find out what your child likes. What is also a nice place to score new or old (trusted) audio books is the cycle or via Marktplaats. Maybe you will find that one audio book that you used to turn completely gray!
Tip 4: Make fun things from old products
Crafts is always a hit in children. This way you can make very nice things from old products that you still have at home. They can get started with old toilet rolls, plastic bottles, cardboard boxes. Do you miss some creativity? Then take a look . There you have a lot of great inspiration.
Tip 5: Turn off
Do you have some time left? Then you can course < /Span> turn off for the children in the garden. Children can lose their creativity during a course. Do they not want to climb over the chair but under it? That's no problem, there is no right or wrong!
how do you best tackle a trail? Determine where the starting point is and share the garden in parts. Then collect stuff to turn off in the garden. You can use garden furniture, sidewalk chalk, tea towels, shelves or branches for this. When everything is ready then the party can begin. This way your children can enjoy themselves for hours without a screen.