Add your review
Review Cardboard DIY Lampshade
sustainable choice!
Want to know why? Click here!
You may find this also interesting:
Make your own cardboard lampshade!
Looking for a creative hobby? A craft kit to make your very own lampshade was never this easy! With this DIY package you can choose what lampshade you want to make. You can put it together yourself or give your kids a few hours of entertainment, it's all possible!
Make sure you buy a light source that fits in an E27 fitting LED.
Two variants available:
Small for a table light
Large for a hanging light/standing light.
What do you need to know about this cardboard DIY lamp kit?
Instructions included
Supplied with 1m black wire
Suitable as hanging light, standing light or table light.
Optional: glue and instructions are included and you are ready to go!
We recommend using a LED lamp. LED  gets less warm than traditional lamps because they use electricity more efficiently. This way LED lamps and cardboard go well together.
View instructions (PDF)
View Video Instructions
| | |
| --- | --- |
| Product size | 50 x 50 x 5 cm (LxWxH) |
| Diameter | Ø 50 cm |
| Incl. socket and wire | icon-yes |
| Length wire | 1m |
| Colour wire | Black |
| Light source included | icon-no |
| Delivered as a kit | icon-yes |
| Socket | E27 |
| Weight | 4 kg |
| Package size | 60 x 60 x 6 cm (LxWxH) |
| EAN | 7448128154145 |
12 reviews
4,7 stars based on 12 reviews
24 Mar 2022
Vera
Goed. Ik moet het nog in elkaar zetten. Verzorging en levering verder prima
27 Jan 2022
Camila
Blij ermee. Leuke set: ipv 1 lamp konden we zelfs 2 hele leuke kartonnen lampenkappen (1 kleine, 1 grote) maken van dit DIY-pakket. Duidelijke instructie zit erbij maar het spreekt voor zich als je t pakket uitpakt. Goede kwaliteit en snelle levering, kortom top!
04 May 2021
Carin
De lamp is echt leuk om in elkaar te zetten. Het snoer van 1 meter lang en de fitting er bij kopen voor 20 euro, staat niet in verhouding, erg duur. De stekker moet je er dan ook nog zelf bij kopen
28 Feb 2021
Floortje
Superleuk om zelf een lamp in elkaar te zetten. Goede nette levering, mooi ingepakt, duidelijke instructies
20 Feb 2021
Jacqueline Pallett
Alweer zo'n leuk product!. Dit is mijn tweede ervaring met de producten van Kartent en het is al net zo'n succes als de eerste. Deze keer gegaan voor het dhz-pakket om een lamp te maken. Lekker een dagje knutselen en je hebt een unieke lamp. Dit zal zeker niet de laatste keer zijn dat ik iets bestel.
09 Feb 2021
Elieska
Leuke creatieve middag gehad met het bouwen van mijn eigen lamp!. Met het DIY pakket kan je zelf kiezen hoe je lamp er uit komt te zien. Er worden 3 voorbeelden gegeven. Maar er zijn wat meer kartonnen ringen, dus er is ook ruimte om het model van je lamp nog iets verder te fine-tunen naar je eigen voorkeur. En het licht dat door de kartonnen laagjes komt is erg sfeervol!
04 Feb 2021
Marjolein
Leuke producten, fijn dat het gerecyclede materialen zijn. In het magazine van de ASN bank gezien en eens gaan struinen op de website. Hartstikke leuk wat er allemaal kan van ( gerecycled) karton, super idee! Leuke zelf maak lamp gekocht.
19 Dec 2020
Anke
Ik heb een super mooie lamp nu boven de eettafel <3. Ik heb de kartonnen lamp gekocht die je nog zelf moet lijmen. Ik ben helemaal fan! en ook nog zelf vorm te geven. Misschien komt er nog wel ooit iets bij. Helemaal leuk dit
07 Dec 2020
Cin
Snelle levering. Super mooie lamp geknutseld, het was even puzzelen maar hebben nu een unieke lampenkap. Heel blij mee.
05 Nov 2020
Nicky
Knutselen voor volwassenen :). Bij Kartent een DIY lamp besteld. De dag na bestelling in huis. Product was zoals beschreven, alleen nog even zelf in elkaar flansen! Maar dat was natuurlijk de bedoeling :)
05 Nov 2020
Nicky
Het was zeker een knutselwerkje, maar ontzettend leuk om te doen! De grote lamp is perfect voor boven een eettafel of in de huiskamer. Het licht wat er aan de zijkanten doorheen schijnt ziet er gezellig uit. Blij mee!
23 Jul 2020
Lies123
Was een leuk pakket! Per ongeluk de grote variant besteld maar gelukkig kunnen ruilen :)
We are always looking for the most sustainable solutions!
Sustainable cardboard
Our cardboard consists for 73% of recycled cardboard. The rest of our cardboard is made from FSC-certified woodfibers, which guarantees a high quality! Moreover, our cardboard is fully recyclable!
Want to know more about cardboard? click here! >>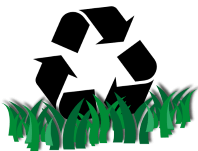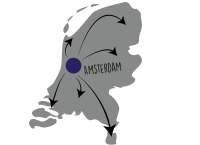 Made in Amsterdam
Our products are not produced in faraway countries, but in our warehouse in Amsterdam! In that way, they won't have to be transported with polluting transportation!
This is how we get to work for you! >>
Cut for you!
After your order we immediately get to work! We cut your product 'fresh' from our cardboard: Every product is made especially for you! We don't make a product too much and don't have a stock!
We can also make custom cardboard. Click here! >>