Add your review
Review Big Cardboard Space Rocket
Big Cardboard Space Rocket
sustainable choice!
Want to know why? Click here!
You may find this also interesting:
A life-size sustainable cardboard rocket
This rocket is made of cardboard and is ready for a new adventure at your home. In the living room, bedroom or just in the garden, with this rocket your little superhero will experience the best adventures! Approved by NASA! 
Toys that contribute to the development of kids
Children are actively involved with the toys from KarTent. From assembling to painting. A nice extra: children learn something about recycling!
What do you need to know about this cardboard rocket?
Plastic-free toy
Why not paint your Rocket?
63 x 63 x 125 cm
Supplied as a kit and easy to set up
View instructions (PDF)
View Video Instructions
| | |
| --- | --- |
| Product Size | 63 x 63 x 125 cm (LxWxH) |
| Age | 3-99 years |
| Delivered as kit | icon-yes |
| PostNL delivery | icon-yes |
| Personalise with own name | icon-yes |
| Suited for | Inside |
| Weight | 2 kg |
| Package Size | 99 x 8 x 68 cm (LxWxH) |
| EAN | 7448128545516 |
26 reviews
4,4 stars based on 26 reviews
26 Mar 2023
Wivina
Zeer leuk product. Leuk, creatief en duurzaam. De kinderen waren super blij met de raket. Fantasie en creativiteit worden uitgelokt door het product.
23 Mar 2023
Ailene
Prima!. Mooi, gemakkelijk in elkaar te steken, stevig. Helemaal top! Ook toen er door de koerier een fout werd gemaakt werd dit door Kartent zeer snel opgelost.
21 Feb 2023
Astrid Zimmerman
Snelle levering van een leuknproduct. Kwam op tijd Ziet er goed uit Speelplezier
19 Jul 2022
betsy
mooi initiatief. mooi initiatief om te boeuwen met karton!
27 May 2022
Christophe
Blije driejarige zoon en tevreden ouders. Heb de raket gekocht voor ons zoontje, vlot besteld en betaald, snelle levering en kinderspel om in elkaar te zetten. Omdat de verpakking door het transport een beetje beschadigd was sluit de bovenkant niet zo goed aan maar niets wat een stukje ducktape niet kan verhelpen. Blije zoon = tevreden ouders
03 Apr 2022
Elisah
Heel leuk idee! helaas doos aan beide zijden open bij levering. We hadden al wat items online gezien en onlangs zagen we diverse items ook uitgestald staan in een winkel. Mijn zoontje van nu bijna 4 was meteen enthousiast en ging ermee spelen. Vandaar dat we de raket voor zijn verjaardag hebben gekocht. De raket is ondertussen ontvangen. Een minpunt was dat aan beide uiteinden , waarschijnlijk door de verzending, helemaal open en kapot waren gegaan. Hierdoor zie je dat de onderkant van het karton van de raket al wat ingedeukt, dat was jammer. Na een snelle check leek wel alle inhoud nog in de doos te zitten. Wellicht een goed idee om ook ook over de openingen een stuk tape te plakken zoals over de rest van de doos zat, zodat dit niet kan gebeuren. Verder een heel leuk idee en ik ga er vanuit dat er veel spelplezier aan beleeft gaat worden.
12 Feb 2022
Maaike
Top kado, makkelijk in elkaar te zetten . X
09 Feb 2022
Mathias
The Boys use it as a Policenstation, a Hospital and...even .as a Rocket!
03 Jan 2022
Marieke
Erg leuk, m'n dochter was er heel blij mee. Maar de deur scheurde meteen al uit… dus niet heel duurzaam.
28 Dec 2021
Florian
Deur ging bij de eerste keer openen al stuk.
15 Dec 2021
Joke
Leuk, snel geleverd. Ik had de duurzame krijtjes ook besteld....wat een sneue dingetjes voor 8 euries.... als ik daar de hele raket mee moet kleuren.... dat was toch wel een afknappertje...
23 Oct 2021
Jolien
Heel fijn speelgoed. Grote fan van zowel de raket als de tent. Kinderen waren meteen erg enthousiast. Mijn mening: leuk van 1 jaar tot 5 jaar. Voor oudere kinderen iets te klein denk ik. Top speelgoed!
11 Sep 2021
Els
Origineel, maar beperkt gebruik. De doos stond open bij levering De deur moest snel verstevigd worden Wel origineel als cadeau en roept creativiteit bij kinderen op.
01 Sep 2021
Renée
Tip!!. Echt leuk!!
24 Aug 2021
Gerty
Geweldige raket!. Wij hebben de raket gekocht voor onze kleinzoon net vingerverf! Superleuk kado, kleinzoon helemaal blij! Het is een soort huisje waar n kind lekker in en uit kan!
21 Jun 2021
A.B.M. Buiting
Prachtig cadeau maar niet stevig genoeg.. De raket heb ik aan mijn 5 jarige kleinzoon gegeven. Hij was enthousiast , duwde de deur naar binnen en het was gelijk uitgescheurd. Met stevig plakband te repareren maar niet de bedoeling. Wanneer kwetsbare onderdelen zoals deuren en beweegbare delen, beter beweegbaar zijn door versteviging, is het toch echt duurzamer. Ik ben bang dat het dan toch een duurkoop is geworden. Het geheel ziet er mooi en stevig uit, maar het is niet stevig genoeg. Kinderen zijn niet allemaal hetzelfde. De een speelt voorzichtig, de ander doet graag wild of kan niet anders.
18 Apr 2021
Yvonne
Uitstekend . Cado is heel erg goed ontvangen. We kregen het ook snel in huis. Alles makkelijk te bestellen
17 Jan 2021
Marleen
Super!. Wij hebben de raket besteld. Initieel om te gebruiken als toilethuisje voor onze kleine man. (Hint kartent) Maar hij heeft zoveel plezier ermee dat we dat plan maar afgeblazen hebben. Supersnelle levering. Zeer duidelijke gebruiksaanwijzing. En ecologisch verantwoord. Wat willen we nog meer. Dankjewel karTent.
13 Jan 2021
Anne Scholte
Toffe raket, zeer degelijk maar kwetsbaar op de vouwen.. Vandaag de raket aan mijn zoon gegeven voor zijn verjaardag (2 jaar). Helemaal onder de indruk. Wat een tof ding! Staat vast garant voor uren speelplezier. Het in elkaar zetten verliep gemakkelijk. Bij het openen van de deur van de raket scheurde deze 'door' naar de dichtstbijzijnde vouwlijn. Helaas dus al aan de slag geweest mer duktape. Het kan mijn zoon gelukkig niet veel schelen, die is al op weg naar de maan.
14 Dec 2020
Wilma
prima service. bij eerste zending klein probleem maar prima opgelost !
28 Jul 2020
Mar
Great stuff! . Quick deliver, super fun for my son and sustainable!
10 Apr 2020
Sunrise Festival
nice
13 Mar 2020
Anne
Onwijs leuk ding voor weinig geld. Goed cadeautje!
09 Mar 2020
Sophia
Goede kwaliteit!
09 Mar 2020
Lilibeth
Super origineel! Leuk kado voor een prima prijs!
09 Oct 2019
Richard
Onze kinderen vonden deze raket super
We are always looking for the most sustainable solutions!
Sustainable cardboard
Our cardboard consists for 73% of recycled cardboard. The rest of our cardboard is made from FSC-certified woodfibers, which guarantees a high quality! Moreover, our cardboard is fully recyclable!
Want to know more about cardboard? click here! >>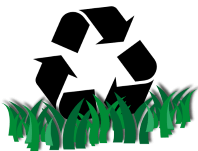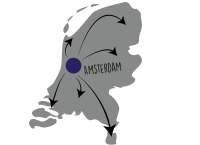 Made in Amsterdam
Our products are not produced in faraway countries, but in our warehouse in Amsterdam! In that way, they won't have to be transported with polluting transportation!
This is how we get to work for you! >>
Cut for you!
After your order we immediately get to work! We cut your product 'fresh' from our cardboard: Every product is made especially for you! We don't make a product too much and don't have a stock!
We can also make custom cardboard. Click here! >>