Add your review
Review Cardboard folding bed
sustainable choice!
Want to know why? Click here!
You may find this also interesting:
Cardboard fold out bed
Simply put the (stay) bed with this folding bed. By means of an ingenious grid, this bed can quickly be folded into a flat package.
Due to the optional top leaves and border, this bed gets a sleek look and is also suitable for pocket spring mattresses. We offer the bed in the widths of 80 and 90 cm.
You can also make a 160 or 180 cm bed, this is possible couples that are supplied.
What do you need to know about this guest bed?
With top leaves and border for pocket spring mattresses
Without top leaves and border to quickly fold in and out
Easy Installation
Widths of 80 and 90 cm (and therefore also 160 and 180 cm)
View instructions (PDF)
| | |
| --- | --- |
| Product Size | 200 x 70/80/90/140/160/180 x 28 cm (LxBxH) |
| Max. Weight | 200 kg/m2 |
| Entry height | 28 cm |
| Mattress sizes width | 70, 80, 90, 140, 160, 180 cm |
| Mattress size length | 200 cm |
| Mattress included | icon-no |
| Delivered as a kit | icon-yes |
| PostNL delivery | icon-yes |
| Custom made optional | icon-no |
| Drawers optional | icon-no |
| Sizes drawer | - |
| Package Size | 56 x 120 x 18 cm (LxBxH) |
| Weight | 6 kg |
| EAN | 8720986920049 |
9 reviews
4,6 stars based on 9 reviews
23 Nov 2023
Wendy
Stevig bed, leuk concept . De duurzaamheid en de vormgeving en prijs van het bed sprak me erg aan. Ik twijfelde wel aan de stevigheid van het, maar dat is hij zeker wel. Ik ben heel blij met mijn aankoop!
28 Oct 2023
Rebekka
Gutes Gästebett, das zusammengefaltet nur wenig Platz benötigt. Es haben schon vier Gäste darauf geschlafen, und alle waren sehr zufrieden. Es gibt aber schon ein paar Dellen in der Pappe. Mal sehen, wie lange das Bett hält. Der Aufbau war ein wenig kompliziert. Dass die Anleitung nicht beiliegt, finde ich nicht so gut.
18 Sep 2023
HJ
Blijft karton. Enigszins onhandig in elkaar zetten. Buitenrand volkomen overbodig vooral bij vaker op bergen en weer neerzetten, het gaat snel stuk op het inschufgedeelte. Rasterwerk werkt prima! In en uitschuiven gaat perfect, bovenplaten erop en stevig voor een matras. Het is (na in elkaar zetten) makkelijk tegen elkaar aan te schuiven en op te bergen. Enige nadeel, de geur, het blijft karton!
10 Aug 2023
MJ
Het kartonnen vouwbed met om ombouw is eenvoudig in elkaar te zetten met behulp van de bouwhandleiding. Stevig met voor een vriendelijke prijs.
16 Jul 2023
Patricia Zwiep
Snel en goed!. Het bestellen was eenvoudig via de website. De vouwbedden werden snel geleverd. De gebruiksaanwijzing (via qr code) was goed te volgen. En er is al naar tevredenheid gelogeerd / geslapen op het bed. Bijzonder concept dat heel goed blijkt te werken. Uiteraard is een eigen matras nog wel nodig!
14 Jun 2023
sylvia
handigste bed wat ik ooit had. fantastisch ontwerp, stevig en licht, beweeg t bed opzij met 1 voet, slaapt heerlijk, verheug me nu al op t tweede bed wat ik eraan kan haken zodra ik ruimer woon, en ik kan t zelf verhuizen, kortom top bed
27 Feb 2023
Janet
Mooi stevig en precies de goede hoogte. Verbeterpuntje: er zat een instructie bij van een 2-persoonsbed. Dat was iets lastiger te overzien dan dat er voor een 1-persoonsbed een instructie bij in had gezeten. Mooi, stevig bed, mijn moeder heeft er heerlijk op geslapen. Nu nog kijken of het weer makkelijk uit elkaar en in de doos kan. Maar daar heb ik alle vertrouwen in.
08 Jan 2023
S
Innovatief en goed! . Vouwbed besteld, snelle levering en stevig product! Tevreden!
07 Nov 2022
jennyfer
Mooie producten voor schappelijke prijs. Ik had eerst een verkeerde afmeting van de kartent logeerbed geplaatst. Gelijk gebeld en het was gelijk aangepast en in orde gemaakt. De logeerbed is perfect. Het is hoog genoeg. Het bed is stevig het kraakt niet en de matras blijft erop liggen. Het schuift niet heen en weer, gelukkig. Het was wel ingewikkeld om in elkaar te zetten zelfs met instructies. Ik ben blij dat ik daarvoor hulp heb ontvangen. En ook bij de onderkant schoonmaken ik til het bed zo op an een kant en stofzuig eronderdoor. Maar een logeerbed blijft niet lang staan.
We are always looking for the most sustainable solutions!
Sustainable cardboard
Our cardboard consists for 73% of recycled cardboard. The rest of our cardboard is made from FSC-certified woodfibers, which guarantees a high quality! Moreover, our cardboard is fully recyclable!
Want to know more about cardboard? click here! >>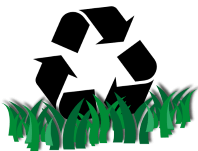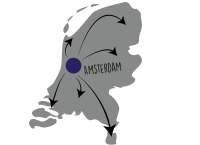 Made in Amsterdam
Our products are not produced in faraway countries, but in our warehouse in Amsterdam! In that way, they won't have to be transported with polluting transportation!
This is how we get to work for you! >>
Cut for you!
After your order we immediately get to work! We cut your product 'fresh' from our cardboard: Every product is made especially for you! We don't make a product too much and don't have a stock!
We can also make custom cardboard. Click here! >>