Add your review
Review Cardboard Ping Pong Table
Cardboard Ping Pong Table
sustainable choice!
Want to know why? Click here!
You may find this also interesting:
Cardboard ping pong table
Don't have a lot of space in your house, but you still want a ping pong table? That's no problem! Our cardboard ping pong table is a fraction smaller than a competition table, but we guarantee just as much fun! Perfect for your kids' living room, office or playroom!
The table top is made of wood so that the ball bounces better.
What do you need to know about this cardboard ping pong table?
Foldable
Optional a set of bats and a ping pong ball
Very light and easy to move
Supplied as a kit
View instructions (PDF)
| | |
| --- | --- |
| Product size | 127 x 61 x 77 cm (LxWxH) |
| Weight | 3 kg |
| Delivered as a kit | icon-yes |
| PostNL delivery | icon-yes |
| Package size | 72 x 66 x 10 cm (LxWxH) |
| EAN / SKU | 7448138537594 |
9 reviews
4,5 stars based on 9 reviews
24 Nov 2021
Rosanne
Tevreden. Ik had de pingpongtafel gekocht voor mijn neefje en nichtje. Ze vonden het erg leuk. Het was makkelijk om in elkaar te zetten. Daarentegen was de tafel niet helemaal recht. Ook was hij nog kleiner dan ik verwacht had, het was daardoor lastiger om te spelen. Maar al met al is het erg gezellig om mee te spelen.
10 Jun 2021
Twan en Lucas
leuke betaalbare en originele producten. Inmiddels al meerdere keren bij kartent spullen besteld. De producten zijn zoals omschreven en zeer stabiel. alles wordt netjes verpakt en geleverd. aanrader!!!
03 Jun 2021
Bruno
Vlotte service. Mooi product mooie afwerking
29 Jan 2021
Sander
Nimmer zoveel pret gehad met een stuk karton!. De tafeltennistafel stond binnen een mum van tijd en was een echte blijmaker. Maar ook de gratis meegestuurde laptopstand kwam als geroepen. Was een werkelijk feestje om dit pakket binnen te krijgen, hoera! Nu nog de tafeltennistafel inkleuren :)
21 Dec 2020
Carina
Geweldig. Geweldig om in een kleine ruimte thuis toch de ervaring van het tafeltennissen te hebben,
10 Dec 2020
Gerard van Mierlo
Nog niet te geven!. Omdat Sinterklaas niet door kon gaan wachten de tafeltennistafels voor de kleinkinderen op Kerst. Ik kan dus nog geen beoordeling geven. Sta wel positief tegenover jullie bedrijf. Vriendelijke groet.
23 Jul 2020
Joey
Leuke tafeltennistafel voor op de zaak! Hij is wel wat klein maar dat maakt 'm juist wel praktisch :)
24 May 2020
Ethel
Leuk tafeltennissen in een kleine ruimte.. In minder dan één minuut heb je een kleine variant van een echte pingpong tafel. Erg leuk om in je woonkamer neer te zetten en om even in beweging te komen en te lachten met z'n allen. En ook weer in minder dan één minuut opgeruimd. Een aanrader! Wel een tip: leg er zelf een houtenplank op want het balletje stuitert niet echt op karton.
Reactie KarTent: Wij hebben inmiddels het karton soort aangepast naar een harder type zodat het balletje goed stuitert!
15 May 2020
Frank
Teleurstelling ruimhartig goedgemaakt.. Ik had de kartonnen tafeltennistafel gekocht voor mijn kleinzonen. Hij werd de volgende dag direct geleverd. Helaas voldeed de tafel niet aan de verwachtingen (de balletjes stuiteren niet voldoende op karton). Toen ik me hierover beklaagde kreeg ik direct een waardebon van het aankoop bedrag retour. Bovendien worden nieuwe klanten op de website gewaarschuwd voor dit tekort. Echt superservice die wat mij betreft een teleurstellende ervaring helemaal goed maakt.
We are always looking for the most sustainable solutions!
Sustainable cardboard
Our cardboard consists for 73% of recycled cardboard. The rest of our cardboard is made from FSC-certified woodfibers, which guarantees a high quality! Moreover, our cardboard is fully recyclable!
Want to know more about cardboard? click here! >>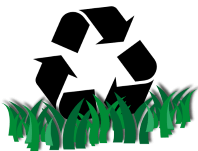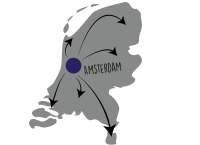 Made in Amsterdam
Our products are not produced in faraway countries, but in our warehouse in Amsterdam! In that way, they won't have to be transported with polluting transportation!
This is how we get to work for you! >>
Cut for you!
After your order we immediately get to work! We cut your product 'fresh' from our cardboard: Every product is made especially for you! We don't make a product too much and don't have a stock!
We can also make custom cardboard. Click here! >>