Add your review
Review Home Workplace Standing Desk Converter White
Home Workplace Standing Desk Converter White
sustainable choice!
Want to know why? Click here!
Do you want to request a quote?
It is possible to order products from us on quotation, we can also print them with a logo or in full-color. Contact us and we will help you further.
You may find this also interesting:
Ergonomic Standing Desk Converter
This ergonomic standing desk made out of cardboard allows you to work standing up! This standing workstation is for on your desk, it's adjustable in height and can be stored conveniently when taken apart. Wires can be ordered neatly when using this cardboard workstation because of the openings next to your laptop and the wire hanging incisions.
Do you want your standing desk printed with a logo, print or slogan? This is possible upward of an order of 20 pieces. You can apply for a quotation through the button on this page.
The standing desk can be adjusted in 3 heights:
Height of the worktop: 195, 283 or 371 mm from the desk (make sure your elbow is at a 90-degree angle).
Height of the screen: 459, 547 or 635 mm from the desk (make sure that when you look straight ahead you are looking at the top of your screen).
What do you need to know about this standing desk?
Delivered as a kit
Easy to assemble and store
Adjustable in height
Printable from a minimum of 20 pieces
View instructions (PDF)
| | |
| --- | --- |
| Product size | 52 x 68 x 70 cm (LxWxH) |
| Weight | 2 kg |
| Delivered as a kit | icon-yes |
| PostNL delivery | icon-yes |
| Package size | 5 x 65 x 79 cm (LxWxH) |
| EAN / SKU | 8720986925990 |
3 reviews
4,7 stars based on 3 reviews
11 Feb 2022
Rianne Zingel
Te blij!. Ik sta dansend en in beweging te werken, een feestje!
03 Aug 2021
Lydia
Vrij duur, maar wel ideaal. Super product om uit te proberen hoe staand werken is voor mij, zonder meteen een erg duur product aan te schaffen. Al moet ik zeggen dat ik deze prijs ook hoog vind, maar de kwaliteit van het karton is wel goed: dik en stevig. Ik raad aan even goed te kijken hoe je de hoogte wil instellen van de twee plankjes, want het product is in mijn ervaring niet geschikt om steeds in elkaar te zetten en uit elkaar te halen, het blijft karton. Het is wel makkelijk verplaatsbaar, als je het karton goed in elkaar schuift is alles verrassend stabiel. De verhogen zal waarschijnlijk niet eeuwig meegaan, maar het ligt er denk ik vooral aan hoe je ermee omgaat. Voorlopig is dit helemaal prima!
24 Apr 2021
Marianne Kuijpers
prima service. Door een intern foutje was de bureauverhoger die ik besteld had niet goed van pasvorm. 1 mailtje en het probleem werd keurig opgelost. Binnen 2 dagen had ik een nieuwe verhoger in huis met de juiste pasvorm. Topservice, Het blijft natuurlijk karton, dus dit is niet iets wat je jaren kunt gebruiken, maar als tijdelijk alternatief om thuis ook staand te kunnen werken is hij prima.
We are always looking for the most sustainable solutions!
Sustainable cardboard
Our cardboard consists for 73% of recycled cardboard. The rest of our cardboard is made from FSC-certified woodfibers, which guarantees a high quality! Moreover, our cardboard is fully recyclable!
Want to know more about cardboard? click here! >>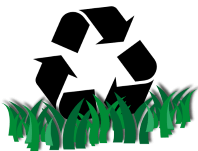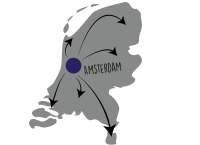 Made in Amsterdam
Our products are not produced in faraway countries, but in our warehouse in Amsterdam! In that way, they won't have to be transported with polluting transportation!
This is how we get to work for you! >>
Cut for you!
After your order we immediately get to work! We cut your product 'fresh' from our cardboard: Every product is made especially for you! We don't make a product too much and don't have a stock!
We can also make custom cardboard. Click here! >>