Add your review
Review Cardboard Triple Sorting Bin
Cardboard Triple Sorting Bin
sustainable choice!
Want to know why? Click here!
You may find this also interesting:
Cardboard Triple Bin in two sizes
This triple bin is made from cardboard. Do you also have many types of waste at home and would you like to separate it properly? Perhaps this triple cardboard bin is something for you!
A 20L or 60L garbage bag fits in every compartment, depending on which variant. Remove the lid and it can be emptied easily!
What do you need to know about this cardboard triple bin?
Comes in two sizes: for 20L or 60L garbage bags
Easy waste separation
Individual bags
Splash waterproof
Size of the triple bins:
- 60L: 90 x 30 x 100cm (LxWxH)
- 20L: 60 x 20 x 64cm (LxWxH)
We aim to produce our products and packaging from used cardboard as much as possible.
View instructions (PDF)
View Video Instructions
| | |
| --- | --- |
| Product Size | 90/60 x 30/20 x 100/64 cm (LxWxH) |
| Bag Size | 3x 60/20L |
| Delivered as a kit | icon-no |
| PostNL delivery | icon-yes |
| Package Size | 90 x 58 x 20 cm |
| Weight | 5 kg |
| EAN | 7448127512588 |
9 reviews
4,7 stars based on 9 reviews
21 Aug 2022
SK
Mooie producten, onduidelijke gebruiksaanwijzing. Geweldig leuke producten, alleen bij de wat ingewikkelder ontwerpen is een duidelijker, heldere gebruiksaanwijzing nodig.
09 Dec 2021
Marcel
Prachtige prullenbak, ik laat hem ook zo in mijn keuken staan, hij neemt weinig ruimte in door het slimme ontwerp, maar er kan wel veel in. Bovendien heeft ie een duurzame uitstraling en dat mag gezien worden. Ik had een probleem met het deksel, het leek alsof deze niet goed paste. Ik kreeg hem niet juist gevouwen. Ze hadden ze er twee bij geleverd (met en zonder opdruk), bij beiden had ik hetzelfde probleem. Alsof de machine niet goed was afgesteld. Echter doordat ik er twee had kon ik oefenen en omdat het karton betreft, was het probleem snel aangepast. Nog een voordeel van zo'n mooi materiaal. Ook heb ik nog contact gehad, snelle en adequate reactie wat mij betreft. Dus ondanks het deksel probleem, toch 5 sterren.
15 Jun 2021
Monique
Ik had de trio bin besteld en vond in eerste instantie het gebruik niet helemaal handig. Samen met de klantenservice gekeken wat anders kon en vervolgens hebben ze dat speciaal gemaakt. Super natuurlijk. Het idee is fantastisch en de creativiteit groot. Echt een jong bedrijf wat voor mij de toekomst heeft.
24 Feb 2021
Bo
Prachtige fun afvalbak. Een hele grote doos kwam aan en we hebben met z'n allen de sorteer prullenbak gevouwen en bekeken wat waar hoorde. Met een beetje puzzelen stond het zo in elkaar. Super stevig karton en heel handig dat de zakken vastblijven zitten door de speciale gleuven en de deksel houd alles in vorm. Afval scheiden was nog nooit zo gemakkelijk en leuk.
17 Nov 2020
Ecaterina
Great!. Excellent customer support! Great products! I am very happy with my order! Thank you.
30 Jul 2020
Saskia
Mooi produkt!. Ik heb wel wat nietjes verwijderd tussen de bakken om de zakken er beter omheen te kunnen doen. Het produkt wordt niet plat geleverd, maar is al in elkaar gezet.
12 Jun 2020
Casper
Top prullenbak. De prullenbak was snel geleverd en gemakkelijk in elkaar te zetten (5 min ongeveer). Wij gebruiken het om plastic, papier en glas in te scheiden wat perfect is gezien de bovenkant open is (niet geschikt voor stinkend afval). Daarnaast ziet het er ook nog eens leuk uit - de kat vindt het ook erg interessant. Een aanrader.
13 Mar 2020
Steven
Vroeg me erg af hoe stevig deze prullenbakken zouden zijn. Het blijft toch een veel gebruikt apparaat. Blij verrast hierover! Wat mij betreft een aanrader.
13 Feb 2020
Freek R
Sinds mijn gemeente is overgegaan op gescheiden afvalinzameling had ik een extra afvalbak nodig. Deze bak was relatief goedkoop en ook nog goed voor het milieu! Enige nadeel: plastic afval ruikt soms na een paar dagen (hoe goed je de vleesverpakkingen ook naspoelt)
We are always looking for the most sustainable solutions!
Sustainable cardboard
Our cardboard consists for 73% of recycled cardboard. The rest of our cardboard is made from FSC-certified woodfibers, which guarantees a high quality! Moreover, our cardboard is fully recyclable!
Want to know more about cardboard? click here! >>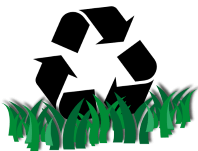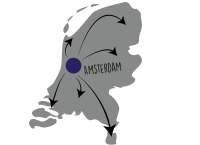 Made in Amsterdam
Our products are not produced in faraway countries, but in our warehouse in Amsterdam! In that way, they won't have to be transported with polluting transportation!
This is how we get to work for you! >>
Cut for you!
After your order we immediately get to work! We cut your product 'fresh' from our cardboard: Every product is made especially for you! We don't make a product too much and don't have a stock!
We can also make custom cardboard. Click here! >>