Disinfection column for Accessor
Accesso asked us to amend their existing disinfection column to make it stronger. We've redesigned it into a, fully printable, honeycomb version.
The pedestal is attached to the bow is pushed back by the pump again. This allows spraying disinfectant on your hands without having to touch the pump.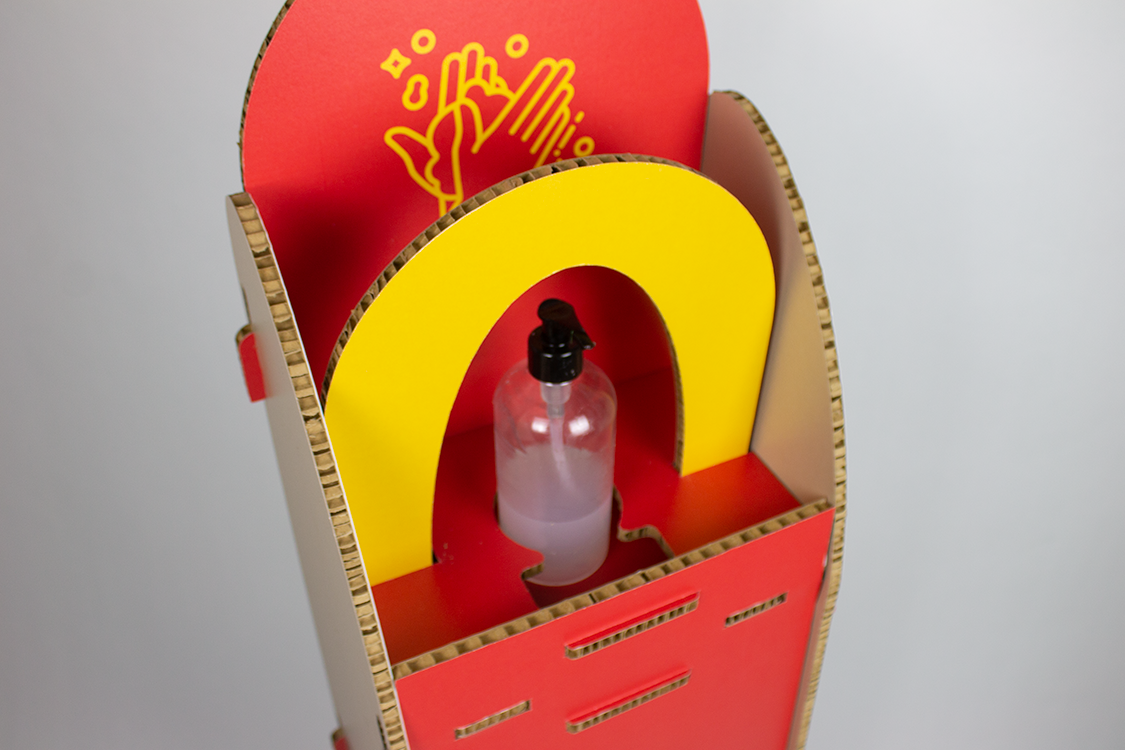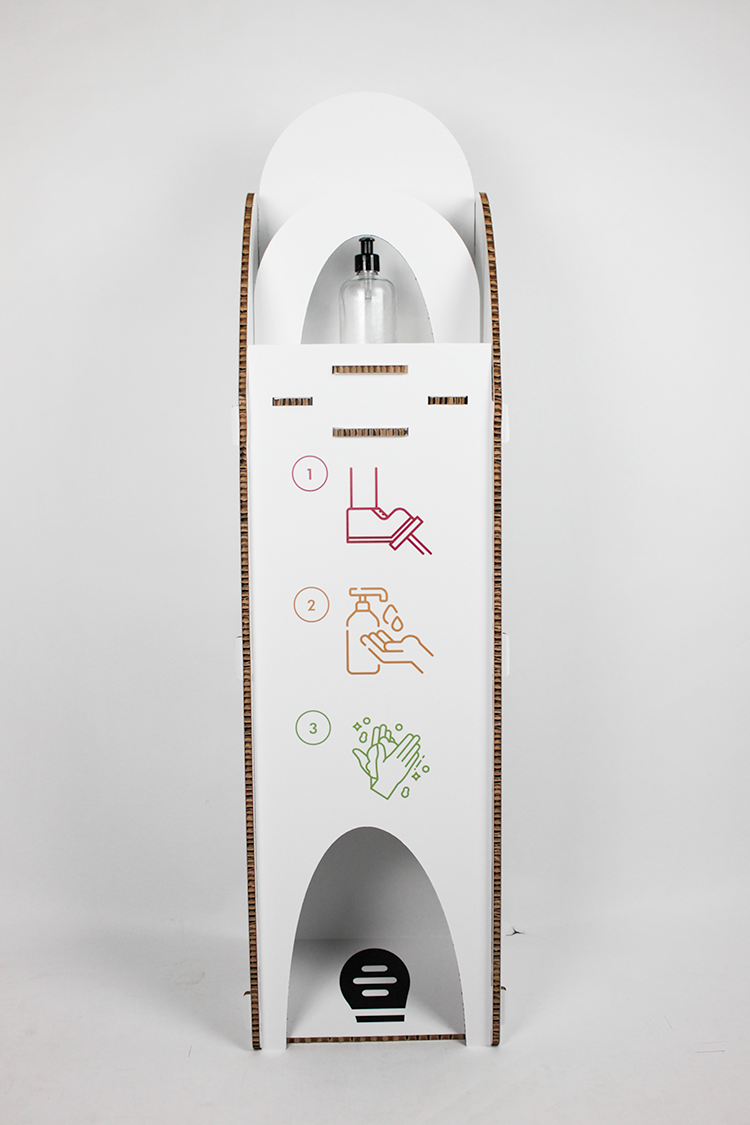 The result