Fruit Basket for 5th Season
For 5th Season, we have developed a fruit basket for the packs of their dried fruit. The idea is that the baskets can be shipped flat to customers who can set up the basket and fill them for their employees. We tried and made several designs so the shape of basket looks almost like a pineapple. 
The project has stopped because of Covid so we wait eagerly to continue!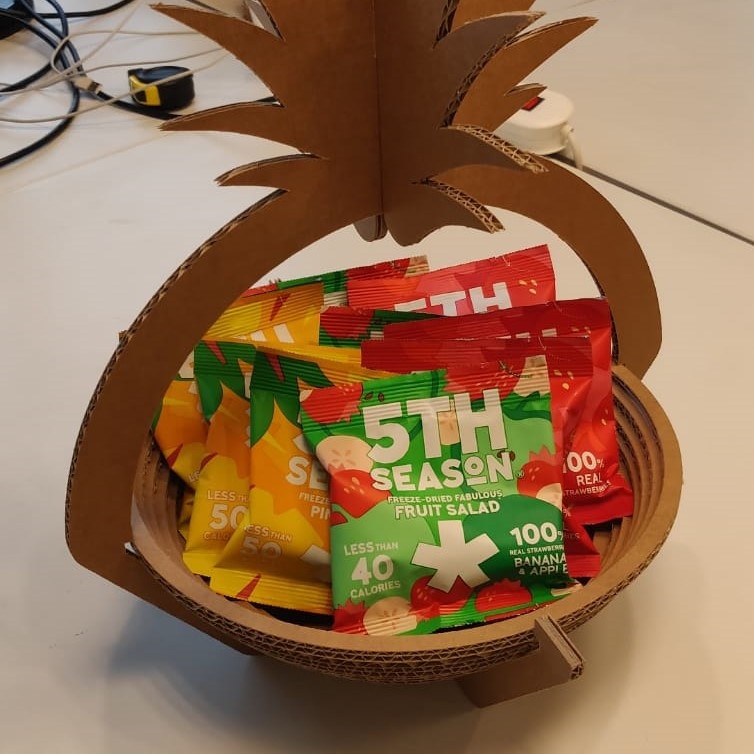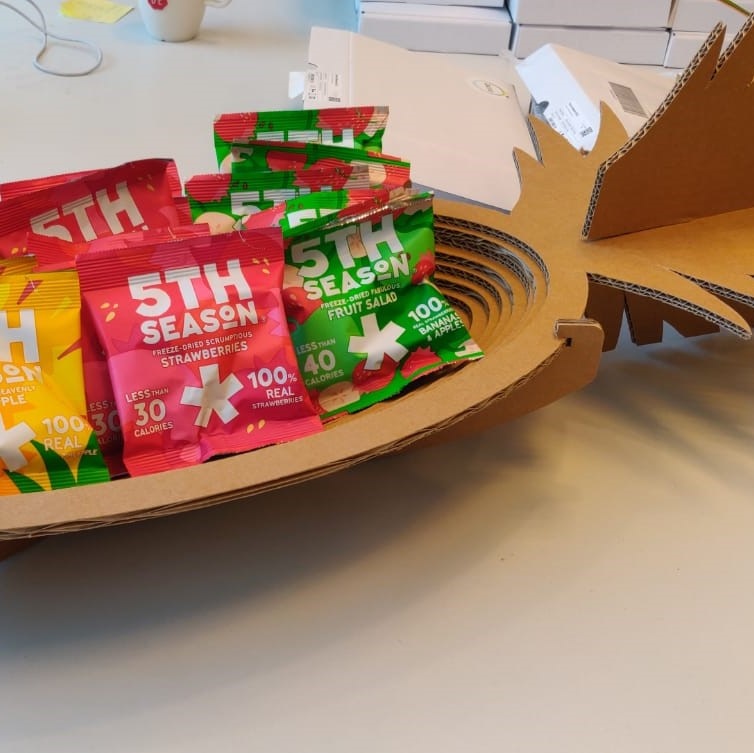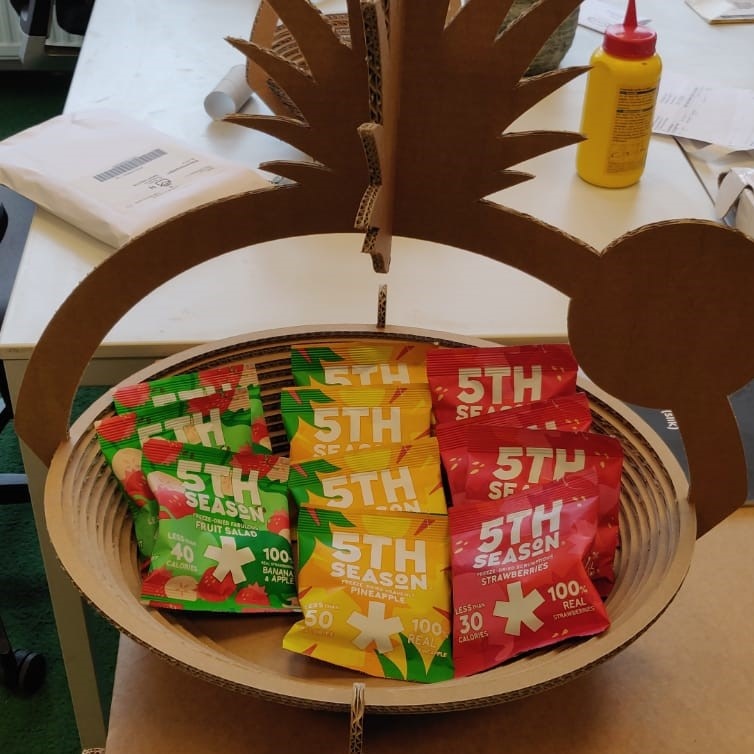 The different model