Background and Mannequin Tom Du-Pop-Up
A folding wall for a pop-up shop that could be transported in the car, that was the assignment. Through a few simple cuts and parts we have realized this for Tom-Du!
The package can be folded and can even be sent through general post. In this way, Tom-Du workers and friends can easily launch a pop-up shop anywhere they like. The wall has two side-tables and holes for hangers.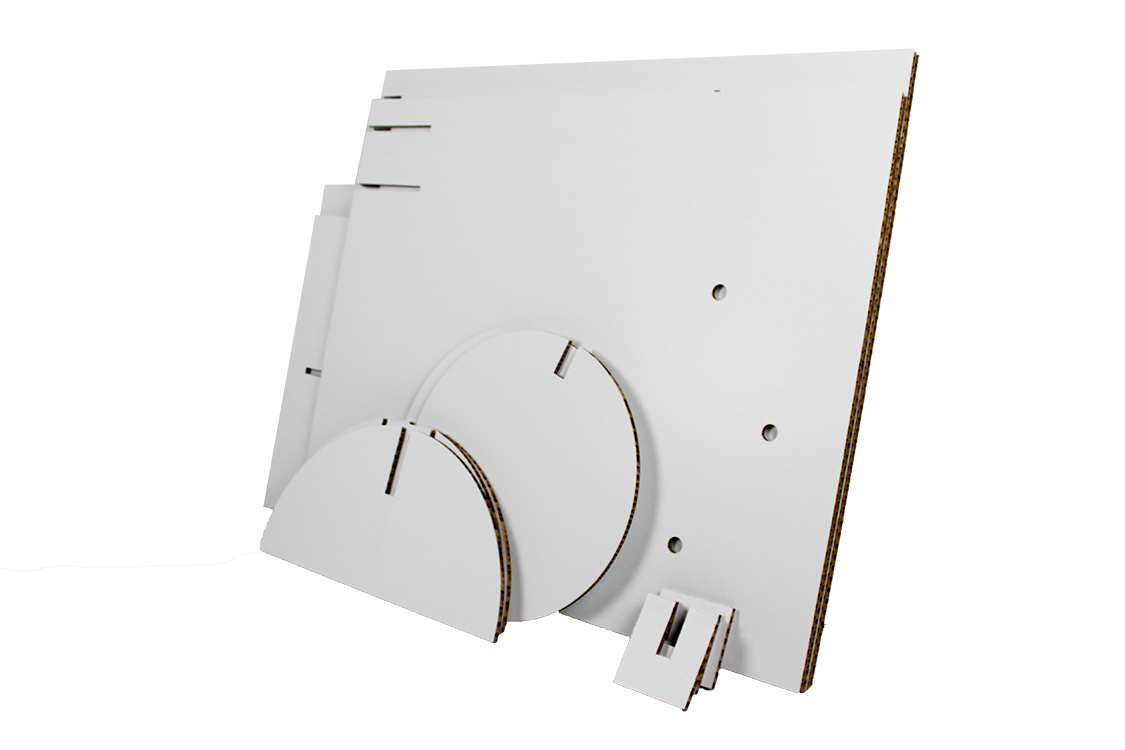 The package