Add your review
Review Cardboard Laptop Stand
sustainable choice!
Want to know why? Click here!
Do you want to request a quote?
It is possible to order products from us on quotation, we can also print them with a logo or in full-color. Contact us and we will help you further.
You may find this also interesting:
Cardboard laptop stand, foldable and ergonomic
This laptop stand made of cardboard. With this cardboard laptop stand you can turn any laptop into a sustainable workstation. Made from circular cardboard, the KarTent laptop stand ensures an ideal working height so your neck won't hurt. Thanks to the open bottom, your laptop does not overheat.
What do you need to know about this cardboard laptop stand?
Perfect to take with you
Open bottom, so your laptop won't overheat
Sturdy design
Supplied as a kit
View instructions (PDF)
| | |
| --- | --- |
| Product size | 26 x 20 x 20 cm (LxWxH) |
| Weight | 0.2 kg |
| Delivered as a kit | icon-yes |
| PostNL delivery | icon-yes |
| Package size | 20 x 30 x 3 cm |
| EAN / SKU | 7448140814850 |
23 reviews
4,7 stars based on 23 reviews
07 Jul 2022
Monique
Prima laptopstandaard. Goede laptopstandaard, duurzaam en snel verstuurd.
05 May 2022
AGNES
Ecologisch sterk in elk opzicht. Niet alleen het gebruik van karton voor de stevig ontworpen objecten maar ook de herbruikbare verpakking zijn een eerste pluspunt. De verzending is eveneens ecologisch doorgelicht. Een snelle en vriendelijke aandacht voor de vragen van de klant vermeerdert het vertrouwen in hun bedrijf.
29 Nov 2021
Mariska
Goede producten. Veel keuze uit leuke producten op de website, mooi wat er allemaal van karton gemaakt kan worden! Ik kreeg wel de verkeerde laptopstandaard geleverd, maar deze bevalt ook goed (en als dat niet het geval was geweest, was de goede alsnog opgestuurd). Inmiddels ook alweer een nieuwe bestelling geplaatst.
27 Nov 2021
Margriet
Naar tevredenheid.. Naar tevredenheid, snel en efficiënt.
22 Jun 2021
Jasper
Simpel, sterk, duurzaam en mooi in zijn eenvoud . Soms is een product gewoon simpel, stevig en mooi in zijn eenvoud, hetgeen bij deze kartonnen laptophouder het geval is. En hij is ook nog duurzaam. Wat wil je nog meer?
21 Jun 2021
Thijs
Prima. Verzenddoos was veel te groot (betreft duurzaamheid kan dat veel kleiner). Verder waren het prima producten, instructies waren wel achterhaald, hierdoor moest ik bellen voor opheldering. Als laatste heb ik beide soort laptop standaarden aangeschaft, de simpelere kruis is hierbij een heel stuk makkerlijker in elkaar te zetten én stabieler. De niet kruis variant zou ik niet nog een keer aanschaffen.
09 Jun 2021
Jacolien
Leuke standaard! . De levering liet een paar dagen op zich wachten, maar dan heb je ook wat. Fijne standaard: leuk om te zien, goede hoogte en redelijk eenvoudig in elkaar te zetten.
10 May 2021
Lidwine
Leuk dat karton zo praktisch kan zijn. Heel blij met mijn laptopstand! Komt als brievenbuspakketje, duidelijke uitleg en vrij simpel in elkaar!l gezet! Staat als een huis.
12 Apr 2021
Eli
Goede duurzame laptophouder. Precies wat ik verwachtte: een fijne duurzame laptophouder!
08 Apr 2021
Anne
Snelle levering, stevig karton en functioneert naar behoren. Wel aan de prijzige kant (incl. verzenden) voor wat het is.
10 Feb 2021
juul
Stevig product met een mooi duurzaam doel!. .
30 Jan 2021
Shirly
Super . Super product. Snelle levering.
20 Dec 2020
Karen
Geniaal bedacht!. Hoe iets simpels zo doeltreffend kan zijn!
17 Oct 2020
Imke
Mooi product en makkelijk in elkaar te zetten. Het laptopstandaard dat ik heb besteld is makkelijk in elkaar te zetten en werk hartstikke fijn. Heel blij mee! Helaas werd mijn bestelling ruim anderhalve week later bezorgd, naar de fout lag bij de bezorgdienst. Kartent reageerde snel en effectief op mijn vragen over de late bezorging.
23 Sep 2020
X
Super product. Een stabiel product. Simpel doch effectief. Goed voor milieu en portomonee. Instructie was ietwat vaag gedrukt dus moelijk leesbaar.
21 May 2020
Arno
Prachtige kartonnen laptopsteun. Alleen geen 10 omdat een van de twee laptopsteunen bouwpakketten niet helemaal goed gesneden was en daardoor lastiger uit te drukken
16 Apr 2020
Peter
Makkelijk in elkaar te zetten, goed te betalen en doet precies waarvoor die bedoeld is. Wat een top ding!
09 Apr 2020
Ingrid
Prima laptop standaard. Makkelijk in en uit elkaar te halen en op te bergen. De hoogte is prima!
04 Apr 2020
Yvet
Handig en staat onwijs leuk!!
01 Apr 2020
Daan
Prima oplossing voor het thuiswerken nu, eindelijk geen pijn in m'n nek meer.
18 Mar 2020
Ricks
Ik ben erg tevreden over dit product! Ziet er degelijk uit, duidelijke instructies en snelle levering. Ik heb hem besteld om thuis te kunnen werken in de corona crisis.
18 Feb 2020
Michiel
Snel geleverd en tussendoor goed op de hoogte gehouden van mijn bestelling. Ik kon niet wachten tot ie geleverd zou worden. Bij aankomst direct in elkaar gezet, dit was zo gedaan. En tot mijn grote verrassing, was het niet alleen leeg, bruin uitgesneden karton, maar zaten er ook mooie tekeningen op. Verder doet hij zijn werk perfect, super blij mee! Past goed in de stijl van ons kantoor, zowel esthetisch als het verhaal erachter.
15 Nov 2019
Woutk
Prettig werken, je hebt wel een extra toetsenbordje nodig als je deze wil gebruiken.
We are always looking for the most sustainable solutions!
Sustainable cardboard
Our cardboard consists for 73% of recycled cardboard. The rest of our cardboard is made from FSC-certified woodfibers, which guarantees a high quality! Moreover, our cardboard is fully recyclable!
Want to know more about cardboard? click here! >>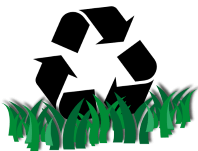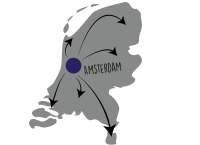 Made in Amsterdam
Our products are not produced in faraway countries, but in our warehouse in Amsterdam! In that way, they won't have to be transported with polluting transportation!
This is how we get to work for you! >>
Cut for you!
After your order we immediately get to work! We cut your product 'fresh' from our cardboard: Every product is made especially for you! We don't make a product too much and don't have a stock!
We can also make custom cardboard. Click here! >>