Add your review
Review Big Cardboard Mill
sustainable choice!
Want to know why? Click here!
You may find this also interesting:
A typical Dutch mill made of cardboard
This cardboard playhouse is a real Dutch mill. Your kid can experience a real Dutch adventure! Great for in the playroom, living room, or even in the garden! 
Toys that contribute to the development of kids
Children are actively involved with the toys from KarTent. From assembling to painting. A nice extra: children learn something about recycling!
What do you need to know about this cardboard mill?
Plastic-free toy
Why not paint your mill?
Splash proof
Supplied as a kit
View instructions (PDF)
View Video Instructions
| | |
| --- | --- |
| Product Size | 86 x 91 x 168 cm (LxWxH) |
| Age | 3-99 years |
| Delivered as kit | icon-yes |
| PostNL delivery | icon-yes |
| Personalise with own name | icon-yes |
| Suited for | Inside |
| Weight | 4,5 kg |
| Package Size | 99 x 8 x 68 cm (LxWxH) |
| EAN | 7448127546552 |
16 reviews
5 stars based on 16 reviews
18 Jul 2022
ADRI boer
Geweldig . Twee jarige peuter helemaal blij
13 Feb 2022
Willie
Prachtig product.Kwaliteit!!!. Mijn ervaring is dat mijn neefje die helemaal gek is van molens er superblij mee is. Ook staat de molen heel erg leuk in de kamer dus de ouders zijn er ook heel blij mee.
23 Oct 2021
Peggy
De molen is een groot succes. Deze molen is een groot succes voor mijn kinderen (3 en 6).
03 Sep 2021
Jeroen
Wat een fijne customer service, super product en super snelle levering!. Ik heb de kindermolen gekocht en had vele vragen, snelle levering nodig en wou een kaartje met persoonlijk boodschap erbij doen. Alles was snel een makkelijk geregeld en super aardige persoon op de app... TOP!
06 Aug 2021
Ricardo
Gewoon indrukwekkend!. Groter dan verwacht, maar erg gaaf! Het is nu een interieur stuk geworden in de woonkamer. Het "monteren" is een eitje. Onze handleiding was onleesbaar. Toner op? Gelukkig staat hij ook online! Zeer tevreden met de molen. Erg benieuwd hoe onze dochter gaat reageren als ze hem morgen ziet voor haar verjaardag!
15 Jul 2021
Wouter
Supergaaf cadeau voor de kids!. De tweeling is superfan van de molen van Juf Roos. Een eigen molen is hierdoor een geweldig cadeau.
04 Jun 2021
Bret
We hebben de Molen nu al 6+ maanden in huis en hij staat nog steeds zoals we hem op de eerste dag ontvingen. Zelfs de deurtjes houden nog stand. Dit terwijl er dagelijks goed veel gebruik van wordt gemaakt. Dank Kartent!
28 Apr 2021
iris
Mooi, stevig, makkelijk. Makkelijk in elkaar te zetten en stevig. Zou alleen graag iets hebben zodat de wieken van de molen kunnen draaien.
14 Apr 2021
Marit
Mooi product . We hebben twee molens besteld voor Thema Holland op de BSO. Kinderen vonden het makkelijk in elkaar te zetten en ze zijn stevig en makkelijk te versieren. Erg blij mee!
07 Apr 2021
Lotfi
geweldig. Wij werken met het thema Nederland in de klas. De molen en de holle bolle gijs zijn een groot succes in de klas. Kinderen hebben geholpen met het bouwen en ze hebben de objecten mooi geschilderd. Hierna kwamen er een hoop vragen over molens en de efteling. Fantastisch.
16 Feb 2021
Jan
TOp.. Mooi initiatief, leuke producten!
09 Feb 2021
M.J.
Top, heel leuk. . Levering perfect verlopen en een te gek leuk speelhuis, model molen.
05 Jan 2021
Jaap
Voor herhaling vatbaar. Snelle levering en mooi product van stevig karton. Is al uren mee gespeeld en gaat waarschijnlijk nog veel mee gespeeld worden.
10 Dec 2020
Dominique Brommet
top. goede service goede communicatie, goed product
05 Dec 2020
Maaike
Onze kleinzonen hebben een molen gehad van Sinterklaas! Een top product... heel leuk en aardig wat ruimte om erin te zitten... en de wieken kunnen ook echt draaien...
27 Sep 2020
Jacqueline Pallett
Wat een geinige producten!!. Mijn zoon heeft ooit op een festival overnacht in een Kartent en was enthousiast, dus ik ging op de website kijken en wat hebben ze veel leuke, gerecyclede en geupcyclede producten! Wij hebben een kado voor onze kleindochter van (vandaag) 1 jaar aangeschaft en iedereen vond het een top kado. De website is overzichtelijk en duidelijk. Bestelling verloopt eenvoudig en de levering was vlot. Prima.
We are always looking for the most sustainable solutions!
Sustainable cardboard
Our cardboard consists for 73% of recycled cardboard. The rest of our cardboard is made from FSC-certified woodfibers, which guarantees a high quality! Moreover, our cardboard is fully recyclable!
Want to know more about cardboard? click here! >>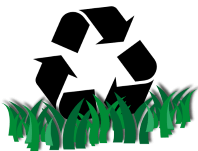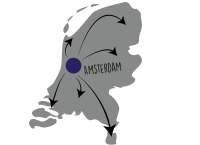 Made in Amsterdam
Our products are not produced in faraway countries, but in our warehouse in Amsterdam! In that way, they won't have to be transported with polluting transportation!
This is how we get to work for you! >>
Cut for you!
After your order we immediately get to work! We cut your product 'fresh' from our cardboard: Every product is made especially for you! We don't make a product too much and don't have a stock!
We can also make custom cardboard. Click here! >>