Add your review
Review Standing Desk Converter for on your desk
Standing Desk Converter for on your desk
sustainable choice!
Want to know why? Click here!
Do you want to request a quote?
It is possible to order products from us on quotation, we can also print them with a logo or in full-color. Contact us and we will help you further.
You may find this also interesting:
Convert your sitting desk to a standing desk
This ergonomic standing desk made out of cardboard allows you to work standing up! This standing workstation is for on your desk, it's adjustable in height and can be stored conveniently when taken apart. Wires can be ordered neatly when using this cardboard workstation because of the openings next to your laptop and the wire hanging incisions.
How does it work? Put the desk converter on your regular desk and you can get started!
The standing desk can be adjusted in 3 heights:
Height of the worktop: 195, 283 or 371 mm from the desk
(make sure your elbow is at a 90-degree angle).
Height of the screen: 459, 547 or 635 mm from the desk
(make sure that when you look straight ahead you are looking at the top of your screen).
Two variants available, brown or white cardboard.
What do you need to know about this standing desk?
Convert your sitting desk to a standing desk
Easy to assemble and store
Adjustable in height
Two variants, brown or white cardboard
View instructions (PDF)
| | |
| --- | --- |
| Product size | 52 x 68 x 70 cm (LxWxH) |
| Weight | 2 kg |
| Delivered as a kit | icon-yes |
| PostNL delivery | icon-yes |
| Package size | 5 x 65 x 79 cm (LxWxH) |
| EAN / SKU | 8720986925983 |
18 reviews
4,4 stars based on 18 reviews
29 Apr 2022
Ingrid
een slimme en betaalbare oplossing. Voor ik heel veel geld ging uitgeven aan een verhoogd of stabureau, wilde ik kijken of het iets voor mij is. Het zit/stabureau is gemakkelijk in elkaar te zetten en voelt vrij stevig. Ik werk er nog niet lang aan en staand werken is nog wennen. Aan het bureau zelf ligt het in elk geval niet. Betaalbaar Stevig Eenvoudig in elkaar te zetten Voldoende ruimte voor een grote laptop, een toetsenbord en muis
10 Feb 2022
Annet
Briljant product, dat sta bureau!. Ik had al een tijdje zitten klooien met een klapkrat op tafel. Of een krukje. Geen doen. En geen gezicht. Dus onmiddellijk dit besteld, toen ik het had ontdekt. Geweldig! Ook is het fijn om je geld uit te geven aan iets wat niet bijdraagt aan die enorme berg meuk waar we niets mee kunnen. Respect voor het ingenieuze concept. En dan nog: jullie website: très sympathiek.
06 Feb 2022
Miranda
Duurzaam, minimalistisch, betaalbaar. Ik heb een opzetstuk voor ons bureau gekocht, zodat mijn vriend staand kan werken. Een betaalbare en weinig milieubelastende manier om te proberen of dit goed werkt. De basic look spreekt ons ook aan. Het karton was hier en daar (licht) beschadigd, dat hebben we weggemoffeld aan de zij- en onderkant.
15 Aug 2021
Vicky
Beetje wiebelig, maar functioneert.. Er staan natuurlijk afmetingen in de beschrijving, maar het is dan toch best een flink ding als het eenmaal staat ':) Hoewel hij wel wat wiebelig is (ligt er misschien aan dat ik hem op 'de hoogste stand' heb staan?), functioneert het prima! Tevreden en vooralsnog zijn de katten eraf gebleven dus hopelijk gaat het nog lang mee XD
25 Jun 2021
Hellen
Snel, leuk en attent bedrijf. Originele spullen. Goede service en leuke spullen. Ook erg leuk om een origineel kado te doen
08 Jun 2021
Fran
Verrassend! . Het product is goed in elkaar te zetten en doet wat het moet doen. Er zijn gelukkig meerdere opties qua hoogte, daar ga ik nog mee 'spelen'. En prachtig basic materiaal!!
29 Apr 2021
Matthijs
nuttig maar fragiel. Het is een handig kartonnen bouwparket. Zit zo in elkaar. Alleen heel stevig en solide oogt het allemaal niet. Ben je geen frequent staand werker dan kun je er prima mee uit de voeten, de vraag is alleen voor hoelang.
28 Apr 2021
Sanneke
Mooi maar wiebelig . Het is een mooi product. Maar wiebelig in gebruik. Dus ik zou het niet aanbevelen.
27 Apr 2021
Patrick Boone
Superleuke producten. Ik heb bij mijn laatste bestelling een zit/sta module gekocht voor op mijn bureau en een kleine laptopstandaard voor op de keukentafel. Superblij mee! Ik slaap al een paar maanden op het bed, heb genoten van de mooi versierde papercrib in de kamer van mijn kleine en heb eindelijk de tijd genomen om de olifantenkop in elkaar te zetten en op te hangen. Leuk, creatief, uniek en super duurzaam. Hulde!
11 Mar 2021
Femke Nagel
super afwisseling van zittend online vergaderen. Super fijn om zo gemakkelijk een standing office te maken zonder onnodig verbruik van nieuwe grondstoffen
08 Mar 2021
Marielle
Eindelijk staand werken. Mooi, gemakkelijk in elkaar te zetten....wel erg kolossaal. Prima afwisseling tussen zittend en staand werken.
03 Mar 2021
Jaap
Licht, gemakkelijk te gebruiken en stevig. Je kunt je bureau snel omtoveren tot een sta-werkplek.
24 Feb 2021
Marloes
Wel prima. Voor mijn laptop (17 inch) en de extra kabels die aangesloten zijn is dit artikel niet meteen geschikt. ik heb zelf de kleine inkeping in de zijkanten groter gesneden zodat de kabels wel in de laptop passen. Handiger als er een optie is voor grotere gaten.
21 Feb 2021
T.F.
Wel blij mee, maar op lange termijn niet heel degelijk denk ik. Ik kocht de het sta "bureau" Voor nu prima, want staan is beter dan zitten. Voor het geld ook helemaal goed. Alleen voelt het een beetje gammel aan, dus op lange termijn gaat denk ik beetje instabiel worden. Maar dus prima voor nu. Levering prima, in elkaar zetten kan een kind van 9. Dus eigenlijk helemaal prima, maar ik denk toch dat ie tegen het eind van het jaar bij het oud papier staat...
14 Feb 2021
ChristienZunneberg
Snelle levering, goed spul. Zeer snelle levering. Duidelijke handleiding en goed prijs-kwaliteit verhouding. Haalbare oplossing voor mensen met een klein budget
06 Feb 2021
Laura
Snel bezorgd, topspul!. Hee fijn
03 Feb 2021
Sharon
Ik ben zeer tevreden over de stawerkplek!. De werkplek is stabiel en doordat hij licht is goed verplaatsbaar.
25 Jan 2021
Job
Super slim product en makkelijk in elkaar te zetten. Heb ik toch het idee dat ik niet de hele dag op m'n reet zit! Top!
We are always looking for the most sustainable solutions!
Sustainable cardboard
Our cardboard consists for 73% of recycled cardboard. The rest of our cardboard is made from FSC-certified woodfibers, which guarantees a high quality! Moreover, our cardboard is fully recyclable!
Want to know more about cardboard? click here! >>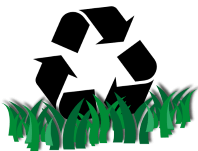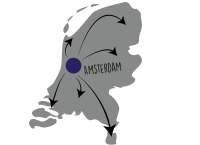 Made in Amsterdam
Our products are not produced in faraway countries, but in our warehouse in Amsterdam! In that way, they won't have to be transported with polluting transportation!
This is how we get to work for you! >>
Cut for you!
After your order we immediately get to work! We cut your product 'fresh' from our cardboard: Every product is made especially for you! We don't make a product too much and don't have a stock!
We can also make custom cardboard. Click here! >>