Add your review
Review Cardboard Boat
sustainable choice!
Want to know why? Click here!
You may find this also interesting:
A life-size cardboard playing boat
This playing boat made out of cardboard for hours of fun! Even though the boat is not suited for use in the water, it's large enough for your small kid to play in!
Toys that contribute to the development of kids
Children are actively involved with the toys from KarTent. From assembling to painting. A nice extra: children learn something about recycling!
What do you need to know about this cardboard boat?
No plastic toy
You can paint it yourself!
Splash waterproof
Supplied as a kit and easy to set up
View instructions (PDF)
View Video Instructions
| | |
| --- | --- |
| Product Size | 143 x 70 x 105 cm (LxWxH) |
| Age | 3-99 years |
| Delivered as kit | icon-yes |
| PostNL delivery | icon-yes |
| Personalise with own name | icon-yes |
| Suited for | Inside |
| Weight | 5 kg |
| Package Size | 99 x 68 x 8 cm (LxWxH) |
| EAN | 9508469669154 |
23 reviews
4,4 stars based on 23 reviews
01 Nov 2023
Ria
Top. Ik werd heel goed geholpen, er ontbraken wat onderdelen bij mijn bestelling.ze belde meteen terug en de volgende dag had ik het in huis.Wat een service.En heel vriendelijk personeel.
01 Dec 2022
Petra
Top!. De stoomboot kwam zeer snel na bestelling azngevaren Prima kwaliteit en...hoe leuk in de klas ..eindeloos plezier..
28 Nov 2022
Chantal
Goed. Mijn zoon speelt het liefst de hele dag met de stoomboot
27 Nov 2022
Monique
Super stoomboot. De stoomboot is stevig en nodigt uit tot spelen, hier ook een piratenschip :). Goed dat het herbruikbaar is. Een filmpje over hoe je de boot in elkaar moet zetten zou handig zijn. Het contact is heel prettig.
18 Nov 2022
Ingrid
Leuke boot. De inelkaarzet tekening is niet duidelijk
16 Nov 2022
Pat040
leuke boot maar beschrijving is zeer matig slechte afdrukkwaliteit, gelukkig snel geholpen via de chat en zelf een instructie kunnen printen. Misschien onderdelen ook de letters geven! Ik heb behalve de extra vlaggenlijn nog iets over geen idee wat ik daarmee moet??
15 Nov 2022
Little Stars Kinderopvang
Superrrr. Makkerlijk in elkaar te zetten. En de kinderen in de opvang zijn er helemaal blij mee voor het thema Sinterklaas.
09 Nov 2022
Leo
Super leuke stoomboot. Beschrijving was niet ideaal en instructie filmpje bleek alleen een reclame filmpje. Verkeerde onderdelen, maar gelukkig lukte het daar ook mee want de kinderen wilden wel meteen in hun toffe stoomboot.
07 Nov 2022
Jackie
Zó leuk!. Mijn kleindochter is heel blij met haar stoomboot. Het triggert haar creativiteit en fantasie. Ze kan zichzelf er prima mee vermaken maar tracht ook geregeld haar omgeving mee te trekken in haar spel. Echt heel erg leuk!
04 Nov 2022
Pim
Prima materiaal. Snelle levering en goede product.
07 Mar 2022
Marije Halen
geweldig. super goede service.
15 Nov 2021
Inge
Mooi. Goed in elkaar te zetten. Niet echt stevig.. In een kleutergroep is deze sinterklaasboot prachtig om als decoratiestuk neer te zetten, maar niet stevig genoeg om de kinderen erin te laten spelen.
11 Nov 2021
R
Prima materiaal, verpakking minder. Ik ben blij met de levering, maar de verpakking was niet in orde. De tape op de doos had losgelaten, waardoor de doos deels open stond. Dat was jammer.
08 Feb 2021
Grit
Super leuke boot!. Makkelijk in elkaar te zetten en stevig om veel mee te spelen!
09 Jan 2021
Elke Stevens
Snelle levering, aangenaam contact bij een vraag. . Leuke producten, fijn contact gehad bij een vraag, lijkt een leuk bedrijfje met enthousiaste mensen: het geeft een goed gevoel daarbij te kopen.
30 Nov 2020
Laura Kalken
heel vlot. de bestelling verliep heel vlot en werd heel snel geleverd. De kinderen zijn helemaal verwonderd over de stoomboot van sinterklaas. De fantasie laten ze de vrije loop
30 Nov 2020
Ria Borger
Mooie Stoomboot. De stoomboot ziet er heel leuk uit. Ik had deze in mijn lokaal voor mijn kleuters. Niet echt geschikt om kinderen hierin te laten spelen, op school. Snel kapot. Ik heb er steeds 2 kinderen in laten spelen. Helaas, het verbindingsstuk was na 3 dagen al beschadigd. Niet geschikt voor gebruik op school, wel voor thuis
30 Nov 2020
Joycella
Mooie boot! Ik vind het een hele mooie boot. Leuk dat er een extra vlaggenlijn bij zit. Ik vind het jammer dat de beschrijving zo onduidelijk is. Het duurde echt even voor we hem in elkaar hadden. Ook is naar mijn idee de vlaggenlijn dan te lang. Ook jammer dat hij na het verven helemaal krom trekt, maar dat zal wel aan mij liggen!
17 Nov 2020
Helene Swart
Leuke boot maar niet erg soepel om te vouwen.. De beschrijving is van slechte kwaliteit en de twee zijden van de boot pasten niet netjes in elkaar. De bevestigingspunten bleven loslaten. Met drie mensen de schoorsteen bevestigd. Erg prijzig.
16 Nov 2020
Annemiek Breimer
Top!. Stevig, de kleuters zijn ze nu aan het verven, Aanrader! Goed in elkaar te zetten, zeker boot 2, 3, 4, etc....
13 Nov 2020
Katrien
Makkelijk besteld en snel geleverd.. Heel leuk om op te zetten samen met de kids. Mijn 2 pagadders (3 en 4 jaar) kunnen er uren in spelen en zijn nog steeds aan het versieren.
10 Nov 2020
joke
geweldig speel object. mijn kleinkinderen zijn helemaal blij met de stoomboot! Wat een speelplezier geeft dit. En na Sint: opruimen dat karton naar het oud papier.
08 Nov 2020
Dominique
Top! . Snelle bezorging, fijn contact
We are always looking for the most sustainable solutions!
Sustainable cardboard
Our cardboard consists for 73% of recycled cardboard. The rest of our cardboard is made from FSC-certified woodfibers, which guarantees a high quality! Moreover, our cardboard is fully recyclable!
Want to know more about cardboard? click here! >>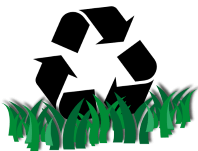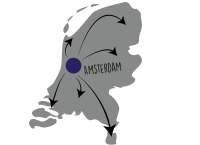 Made in Amsterdam
Our products are not produced in faraway countries, but in our warehouse in Amsterdam! In that way, they won't have to be transported with polluting transportation!
This is how we get to work for you! >>
Cut for you!
After your order we immediately get to work! We cut your product 'fresh' from our cardboard: Every product is made especially for you! We don't make a product too much and don't have a stock!
We can also make custom cardboard. Click here! >>