Add your review
Review Sustainable Christmas Tree in two sizes
Sustainable Christmas Tree in two sizes
sustainable choice!
Want to know why? Click here!
You may find this also interesting:
A cardboard Christmas Tree in two different sizes
If you don't fancy a trace of pine needles in your living room, but still want to bring the Christmas spirit to your home; this cardboard Christmas tree is exactly what you need.
Two cardboard Christmas trees, one with a height of 1,65 meters and one with the height of 2 meters! These large cardboard trees come with twelve cardboard Christmas balls and has tiny holes for the lighting! 
What do you need to know about this cardboard Christmas tree?
Comes in two different sizes
Incl. 12 Christmas balls
Allergy-free
The Christmas tree is supplied as a kit and easy to set up
Photo; @stankoolen
View instructions (PDF)
| | |
| --- | --- |
| Product size | 91/115 x 91/115 x 165/200 cm (LxWxH) |
| Weight | 1 kg |
| Delivered as a kit | icon-yes |
| PostNL delivery | icon-yes |
| Package size | 24-55 x 3-8 x 38-86 cm (LxWxH) |
| EAN / SKU | Multiple |
31 reviews
4,8 stars based on 31 reviews
09 Nov 2023
Steffie
Fantastische boom en service. De kerstboom kwam zonder de piek, even bellen en hij ging meteen op de post. Uiteindelijk blij met deze bijzondere boom
02 Jan 2023
Beto
super. super
31 Dec 2022
Tim
TOP. Heel erg leuk
23 Dec 2022
Bert
Mooi produkt. Snel ontvangen Mooi verpakt
19 Dec 2022
Annelies du Pree
Super producten!. De kerstboom is prachtig, de rendieren staan er prachtig bij. Instructies mogen wat duidelijker maar dat mocht de pret niet drukken.
19 Dec 2022
Britt
Een aanrader. Helemaal top. Gemakkelijk in elkaar te zetten
18 Dec 2022
Anneke
Duurzaam en snel. Fijn dat het duurzaam is. Ook levering op afleverpunt. Misschien een tip... Fietskoeriers. In Apeldoorn actief!
16 Dec 2022
ans
ruime collectie, snelle levering. prettige eerste kennismaking
14 Dec 2022
Ageeth
Na even wennen vinden we het helemaal geweldig . Prima boom, geen naalden, geen geur, lekker duurzaam alternatief ipv 1 van de miljoenen weggooi bomen.....its beginning to look a lot like xmas.......
01 Dec 2022
I
Assembly of product somewhat difficult . Product delivery perfect and also the materials look great. Assembly of Christmas tree quit difficult and description of assembly is incorrect. But managed to get it right and it looks great.
17 Jul 2022
jikke julieth
Service. Mooie producten hoor en wat een lieve hulp als bij het uitpakken blijkt dat er iets niet klopt : nu heb ik twee kerstbomen in plaats van één!
26 Dec 2021
Vincent
Prima, allemaal keurig volgens verwachting. Mooi product. Een tip zou zijn om toch een kort YouTube filmpje te maken voor het monteren van de kerstboom. Ik ben redelijk handig maar toch lukte het niet vlekkeloos.
23 Dec 2021
Brigitte
Prima, duurzame, kerstboom.. Leuk dat je een eigen invulling aan de boom kunt geven.
22 Dec 2021
Tamara
Superleuke Kerstboom! Verrassend gezellig :).
18 Dec 2021
Gerdien
Snel in elkaar en ecologisch verantwoord!. Alternatief en creatief
16 Dec 2021
Claire
Leuke winkel!. Zo leuk wat je allemaal met karton kan! Medewerkers erg vriendelijk en mijn dochter heeft weer een boel inspiratie om te knutselen. En de kartonnen kerstboom staat heel mooi in onze keuken :-).
10 Dec 2021
marlies
We loooove our x-mas tree and the baubles!. Fast delivery, clear instructions, easy to set up.
01 Dec 2021
Antje
Prima karton en goed in elkaar te zetten. Er staat hier een mooi versierde en geverfde kerstboon. Kids vinden het erg leuk.
28 Nov 2021
Anke
Prima service. Snelle levering, mooi product
26 Nov 2021
Marion
We waren éven bang dat Willem (onze rode kater) de boom voor een mega krabpaal zou aanzien. Maar gelukkig is hij niet geïnteresseerd
18 Nov 2021
M
Fantastisch!. Snelle levering en goede service toen bleek dat er een beschadiging aan het product was… hier kan menig bedrijf een voorbeeld aan nemen!
16 Nov 2021
Inge Kaptein
Super leuk, prima product. Vorige week zondag was ik in Utrecht en liep daar langs de etalage van Kartent. Bij thuiskomst heb ik gelijk de website opgezocht. Daar kwam ik de kartonnen kerstboom tegen met een lengte van 2 meter. Deze heb ik besteld als relatiegeschenk. De ontvanger is superblij met dit duurzame cadeau. Met vriendelijke groet, www.ingkacommunicatie.nl Inge Kaptein
13 Nov 2021
Peter Koenders
Snelle levering in goede verpakking. Product zag er goed uit. Gebruiksaanwijzing niet 100% duidelijk. Hopen (en verwachten), dat het productaan onze verwachtingen voldoet,
07 Jan 2021
Jennifer
Super. Snelle levering en perfect wat ik zocht! Leuk voor de kids en vooral handig
28 Dec 2020
Angelique Wouters
Leuke kartonnen kerstboom om met de kleinkinderen te versieren!. Eenvoudig in elkaar te zetten. Kan zeker nog een paar maal gebruikt worden.
27 Dec 2020
Margo
super snelle levering. veel te laat besteld - in deze lockdown - en dan toch nog op tijd geleverd - met een kartonnen kerstboom als bestelling wel heel fijn, want anders mosterd na de maaltijd. Super blij! En hij is ook nog eens super leuk!
21 Dec 2020
Jan
Mooie, stevige kerstboom. Hij zat wel dubbelgevouwen in de doos, maar dat heeft geen invloed op de stevigheid. We kunnen hem volgend jaar zeker nog eens gebruiken!
13 Dec 2020
Mieke
correcte afhandeling en prima product !!!!!. in deze tijd van anti-plastic is dit een geweldige site !!!! met het restkarton (na het ineenzetten van onze kerstboom) heeft onze kleinzoon nog veel plezier gehad ! Hij maakte er zijn eigen kerstboom mee, en deze was ook geweldig !! Geen verspilling en ecologisch verantwoord. Wij zijn fan !
11 Dec 2020
Katrien
Hergebruikt karton, geweldig!. Bestelling kwam snel. De kerstboompjes worden vandaag in de veilige vingerverf gezet door dementerende moeder van beste vriendin; mèt penseel, want ze schilderde ooit ook zeer serieus! De stoelen nog niet in elkaar gezet, ik weet nog niet hoe ze worden. De fotolijstjes vielen met Sinterklaas zeer in de smaak en zullen eerdaags óók in de vingerverf worden gezet ; )
09 Dec 2020
Bianka
leuk, speels en inspirerend om te kopen. Goed geholpen via de Chat. Bleek nog een aanpassing mogelijk van mijn bestelling. Snel verwerkt zodat PostNL nog tijd had het te bezorgen, kwam goed op tijd aan. Producten zijn stevig en gemakkelijk in elkaar te zetten. Heb al veel leuke reacties gehad. Verwondering over waar dit vandaan kwam en hoe leuk dit eigenlijk is. Je kan zelf met het product nog van alles doen: kleuren, versieren, aankleden, etc.
07 Dec 2020
Mark
Goed alternatief voor een echte boom!
We are always looking for the most sustainable solutions!
Sustainable cardboard
Our cardboard consists for 73% of recycled cardboard. The rest of our cardboard is made from FSC-certified woodfibers, which guarantees a high quality! Moreover, our cardboard is fully recyclable!
Want to know more about cardboard? click here! >>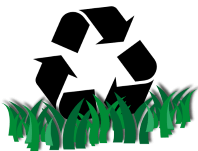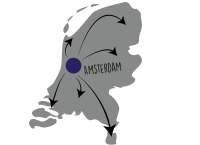 Made in Amsterdam
Our products are not produced in faraway countries, but in our warehouse in Amsterdam! In that way, they won't have to be transported with polluting transportation!
This is how we get to work for you! >>
Cut for you!
After your order we immediately get to work! We cut your product 'fresh' from our cardboard: Every product is made especially for you! We don't make a product too much and don't have a stock!
We can also make custom cardboard. Click here! >>