Add your review
Review Cardboard Fireplace
sustainable choice!
Want to know why? Click here!
You may find this also interesting:
Cardboard fireplace 
Haven't got a fireplace inside your house, but you still want to sit cozy around a fireplace with hot cocoa? Maybe this fireplace is perfect for you! You can paint your fireplace yourself.
What do you need to know about this cardboard fireplace? 
Easy to set up and movable
This fireplace is supplied as a kit
96 x 30 x 140 cm
Joy of painting
View instructions (PDF)
View Video Instructions
| | |
| --- | --- |
| Product size | 96 x 30 x 140 cm (LxWxH) |
| Weight | 4 kg |
| Delivered as a kit | icon-yes |
| PostNL delivery | icon-yes |
| Package size | 97x68x6 cm |
| EAN / SKU | 9502782758946 |
15 reviews
4,9 stars based on 15 reviews
05 Nov 2023
Peter
Prima schoorsteen voor Sinterklaas. Goede kwaliteit en snelle bezorging
01 Nov 2023
Ine
Prachtige openhaard. Echt vele malen leuker dan de bekende kartonnen openhaard die overal verkrijgbaar is met hysterische opdruk. Met omvouwen van de lange stukken ontstond er helaas een knik die zichtbaar is aan de voorzijde. Dat is jammer, maar aangezien we hem nog gaan versieren zal het minder zichtbaar zijn. Het zou leuk zijn als deze met een kartonnen vuurtje geleverd zou worden. Die mis ik nog. Nette en snelle levering.
27 Nov 2022
Suzanne
Zeer goed . Vriendelijke service, snel bezorgd, makkelijke duidelijke instructies, open haard perfecte maat
21 Nov 2022
Ans
Top, snelle levering en producten zoals verwacht . Zie boven
20 Nov 2022
Marleen
Degelijk materiaal mooi resultaat . Wij hebben de schoorsteen besteld voor deze decemberperiode. Makkelijk in elkaar te zetten, wel even spannend of we het niet verkeerd zouden vouwen, maar tof resultaat!
15 Nov 2022
Nadine
Top! . Fijne snelle levering van een zeer goed en degelijk product. Ook nadat wij de schoorsteen een kleine make over hebben gegeven, met verf, blijft hij goed!
13 Nov 2022
Luise
Mooie, stevige haard. . Haard is op tijd geleverd. In elkaar zetten is snel gelukt. Jammer dat er geen achterkant aan zit, staat nl niet tegen een muur naar op een podium.
10 Nov 2022
Kitty
Geweldig !!. Wat een mooie stevige open haard !! Gewoon in één woord geweldig !!
29 Oct 2022
Annie
Top bestelling. Ik heb het nog niet in elkaar gezet. De bestelling is snel geleverd en ziet er goed uit. Zodra ik het in elkaar gezet heb laat ik het nog weten
13 Oct 2022
Elise
Staat gezellig in huis . Het was goed te doen, om de openhaard in elkaar te zetten, daarna zelf de openhaard geschilderd zodat het bij ons huis past
09 Nov 2021
Claudia
Zeer tevreden . Zeer tevreden. Karton is stevig en makkelijk te buigen voor in gewenste vorm te krijgen. Handleiding is duidelijk en open haard stond zo in elkaar
09 Aug 2021
Margitta
Fantastisch. Mooie leuke producten van karton Makkelijk in wljaar te zetten
15 Feb 2021
Franky
Geweldige service en stipte levering. Geweldige service en stipte levering Product tam uitstekende kwaliteit
23 Nov 2020
Twan
Super kwaliteit en service . Een open haard van karton voor de feestdagen. Van hele goede kwaliteit, makkelijk in elkaar te zetten en perfect verpakt en snel geleverd.
15 Nov 2020
Ronald
Mooie, uitdagende schoorsteen; een voltreffer!. Na de intocht van sinterklaas storten de kinderen zich vol overgave op het versieren van de schoorsteen. Eens kijken wat er de volgende dag in de schiene zou zitten!?
We are always looking for the most sustainable solutions!
Sustainable cardboard
Our cardboard consists for 73% of recycled cardboard. The rest of our cardboard is made from FSC-certified woodfibers, which guarantees a high quality! Moreover, our cardboard is fully recyclable!
Want to know more about cardboard? click here! >>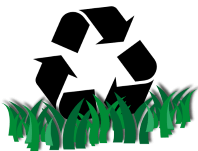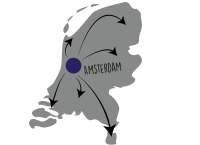 Made in Amsterdam
Our products are not produced in faraway countries, but in our warehouse in Amsterdam! In that way, they won't have to be transported with polluting transportation!
This is how we get to work for you! >>
Cut for you!
After your order we immediately get to work! We cut your product 'fresh' from our cardboard: Every product is made especially for you! We don't make a product too much and don't have a stock!
We can also make custom cardboard. Click here! >>