Add your review
Review Cardboard Christmas Reindeer
Cardboard Christmas Reindeer
sustainable choice!
Want to know why? Click here!
You may find this also interesting:
Cardboard Reindeer
These cardboard reindeer are super fun to play with or to put in front of your sleigh. These sustainable reindeer are very suited to paint yourself to make them look like an actual reindeer! Also available as an addition to our cardboard Christmas sleigh.
Toys that contribute to the development of kids
Children are actively involved with the toys from KarTent. From assembling to painting. A nice extra: children learn something about recycling!
What do you need to know about this Reindeer?
A Christmas sleigh is also available
Easy to assemble
Stimulates creativity
Very suitable to paint yourself
View instructions (PDF)
| | |
| --- | --- |
| Product Size | 70 x 37 x 70 cm (LxWxH) |
| Age | 3-99 years |
| Delivered as kit | icon-yes |
| PostNL delivery | icon-yes |
| Personalise with own name | icon-yes |
| Suited for | Inside |
| Weight | 1 kg |
| Package Size | 72 x 31 x 5 cm (LxWxH) |
| EAN | 7423422541518 |
11 reviews
4,8 stars based on 11 reviews
11 Feb 2023
Daniël
Mooi product, goede service . Aanvankelijk werd door een typefout op de website de verkeerde geleverd. Dit is snel en professioneel opgelost en herleveren, complimenten!
06 Mar 2022
Mette
Leuke producten, goede service. Voor een apres ski feest hadden we de rendieren besteld. Ze zagen er geweldig uit en waren goed in elkaar te zetten. In de eerste bestelling was er 1 rendier niet helemaal goed in het karton gesneden maar dit werd snel en geweldig opgelost door een nieuw rendier op te sturen.
04 Jan 2022
Carlien
Vlotte service en leuk product!. Ik had 16 rendieren die in dorpen hier in de omgeving 'ontsnapt' waren. Deze konden gezocht worden in de vakantie. Met een rode neus erop waren het echte Rudolphs die er superleuk uitzagen! Middels het insturen van een selfie kwamen de rendieren op vele manieren hier mooi terug binnen op de foto. Voor volgend jaar ook een dergelijk 'kerst-product' in deze prijsklasse?
26 Dec 2021
Nieke
Mooie leuke materialen! . Mooie spullen, goed in elkaar te zetten. Ivm meerdere bestellingen zat alles bij elkaar en was het wel even zoeken.
25 Dec 2021
Heidi
Karton is niet zo stevig. Heb 3 artikelen besteld en netjes ontvangen. De kerstboom van 165 en 40 en de rendieren. De grote kerstboom is slap. 1x neerzetten en niet verplaatsen, zou nog gaan. Echter dacht ik deze wel 2 jaar te kunnen gebruiken maar dat gaat echt niet. De bevestiging met de haken is zo slap dat als je er 1x tegenaan komt ze verbuigen. De kleine kerstboom is wel heel leuk. Daar dat deze klein is, is deze stevig genoeg. De rendieren zijn erg mooi qua vorm. We hebben ze met de kinderen geverfd. Dat was erg leuk om te doen.
16 Dec 2021
Monique
Prachtig product. De mensen die het cadeau hebben gekregen zijn er heel blij mee.
21 Nov 2021
Lydeke van Soest
kracht bij eenvoud . ik heb 4 rendieren in de winkel staan; Stenders Cosmetics Nordic bath and body delights in de wyckerbrugstraat in Maastricht 2 pronken in de etalage, ze matchen met Nordic. De kracht van de eenvoud. De ooievaar staat bovenop het schap met baby mamma lijn en de kerstboom maakt het af. Leuk, de rendieren hadden iets dikkere poten mogen hebben. Met vriendelijke groet, Lydeke van Soest' Stenders Nordic bath & body delights Maastricht 0651034412
08 Nov 2021
Mirjam van Rooij
Geweldig!. Hele leuke rendieren gekocht voor kerst! Snelle levering . Leuk bedrijf ,creatieve groep mensen daar.
02 Nov 2021
Roelie
echt superleuk!. heb een kartonnen kerstboom besteld en een hert van karton. Echt heel erg leuk! dit om mee te nemen naar een vakantiehuisje. Toch een beetje kerst straks. Licht van gewicht, herbruikbaar en je kan het na alle eigen ideeën versieren als je dat wilt. Heel blij mee!
18 Sep 2021
Angh
Snelle levering. Leuke, duurzame artikelen. Bij de bestelling ging wat mis bij de levering maar dat was snel opgelost
28 Dec 2020
Mijke
Snel geleverd, mooi product . Snel geleverd, mooi product
We are always looking for the most sustainable solutions!
Sustainable cardboard
Our cardboard consists for 73% of recycled cardboard. The rest of our cardboard is made from FSC-certified woodfibers, which guarantees a high quality! Moreover, our cardboard is fully recyclable!
Want to know more about cardboard? click here! >>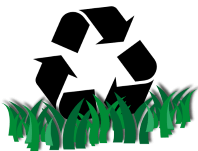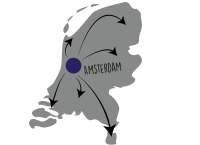 Made in Amsterdam
Our products are not produced in faraway countries, but in our warehouse in Amsterdam! In that way, they won't have to be transported with polluting transportation!
This is how we get to work for you! >>
Cut for you!
After your order we immediately get to work! We cut your product 'fresh' from our cardboard: Every product is made especially for you! We don't make a product too much and don't have a stock!
We can also make custom cardboard. Click here! >>