Children's books about sustainability
Children's books about sustainability
sustainability, climate change, your ecological footprint ... These are probably words that children will hear a lot in their lives. With the Children's Book Week in sight, it is very nice to teach your children, in a fun way, about these themes with a book. In this blog you can read about 5 children's books about sustainability.
The book "Where is the elephant?" Is written by Barroux and is suitable for children 4 years or older. The picture book is about an elephant, snake and parrot that are hidden on a tropical island. A search for the three animals on each page follows. Until at a given moment there is no longer enough space for all three animals due to deforestation. Those who pay attention notice that the left corner of the pages is getting whiter because more and more trees are being cut down ...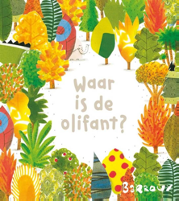 2. Book series "The Climates"
In this book series written by Judith Koppens and Andy Engel, sustainability issues are brought to light in a positive way. There is focus on small things that you can do yourself to improve improvement. This book series is suitable for children from 5 years old and already consists of 5 booklets. In the booklet "Plastic soup", even encouraged action: make a shopping bag yourself to replace the plastic bags.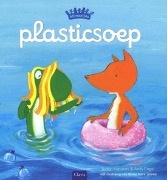 / P>
3. Koos is looking for a house
Follow the adventures of Chose the koala in the picture book 'Koos is looking for a house'. One morning Koos and his friends get the shock of their lives when large yellow monsters cut their trees. Fortunately Koos knows how to escape, but his house with all his things is gone. Koos is looking for a new place to live. Do you help him find a new house?
In the first book it is about deforestation. By making the subject small and accessible, you see that you can do more yourself than you think to leave the earth green to the next generations. The book is suitable for children from 5 years.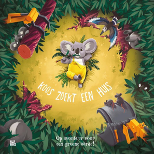 maybe says " Pluke of the Petteflet " You do something . Annie M.G. Schmidt has written a sequel to this successful book, called "Pluk saves the animals". In this book, Pluk and his boyfriend Speijtebijt visits the so -called climate experiment Kas from the weatherman. Oops, the weatherman makes a mistake so that all climates suddenly mix up; Penguins in the tropics and snowstorms at the lower cooled elephants. While the weatherman has to ensure that the climates recover as quickly as possible, Pluk helps the animals a suitable accommodation. The book is suitable for children between 4 and 7 years old.
/> P>
in the book " on safari in the city " Learn children too A lot of naturally clean can be discovered in the city. Did you know that wasps make paper, jump frogs out of their skin and that trees have their own language? You also have millions of special nature friends in the city! Go on Safari and get to know them with this playful and informative book full of beautiful illustrations, exercises and tricks. There is also a free worksheet! This book is suitable for children from 10 to 12 years old.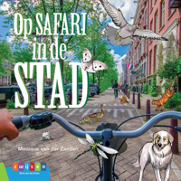 enjoy reading pleasure!