Kartent Superheroes
>
>
In recent years, Kartent can be spotted at more and more festivals. Since Kartent consists of a small team, it was important to call in help from people who want to help us with that. With around 80 festivals on the schedule in 2019, that help will of course come in handy.
To ensure that the work at all those festivals in the right direction there are the Heroes. De Heroes are a group of volunteers from Kartent who work with a lot of passion and pleasure every year for a sustainable festival industry. They are indispensable for us, because without their efforts we could not stand at all those festivals with Kartent.
But where does the name Heroes actually come from? The name originated from the idea that someone who performs good deeds is a hero. In addition, we could not do what we do without the use of all these great people. What drives someone to want to become a Hero?
>
>
>
"Only heroes perform good deeds"
To recruit new volunteers, we post a call every year in various festival groups on social media. People often know KarTent from various festivals or from friends or family who are volunteers for us. The registrations flow in for every new festival season. After such a registration, the re -process starts. An information evening is organized and an interview is conducted and then the moment is there: the festival distribution!
The festival distribution is the highlight every year for the Heroes, where they are told what their coming summer will look like. De Heroes are responsible for the Kartent Campsite at the festivals, ensure that all tents on the Kartent Campsite are built and phased out and they also try to give visitors a bit of consciousness. After the festival, the Kartent Campsite is left clean.
>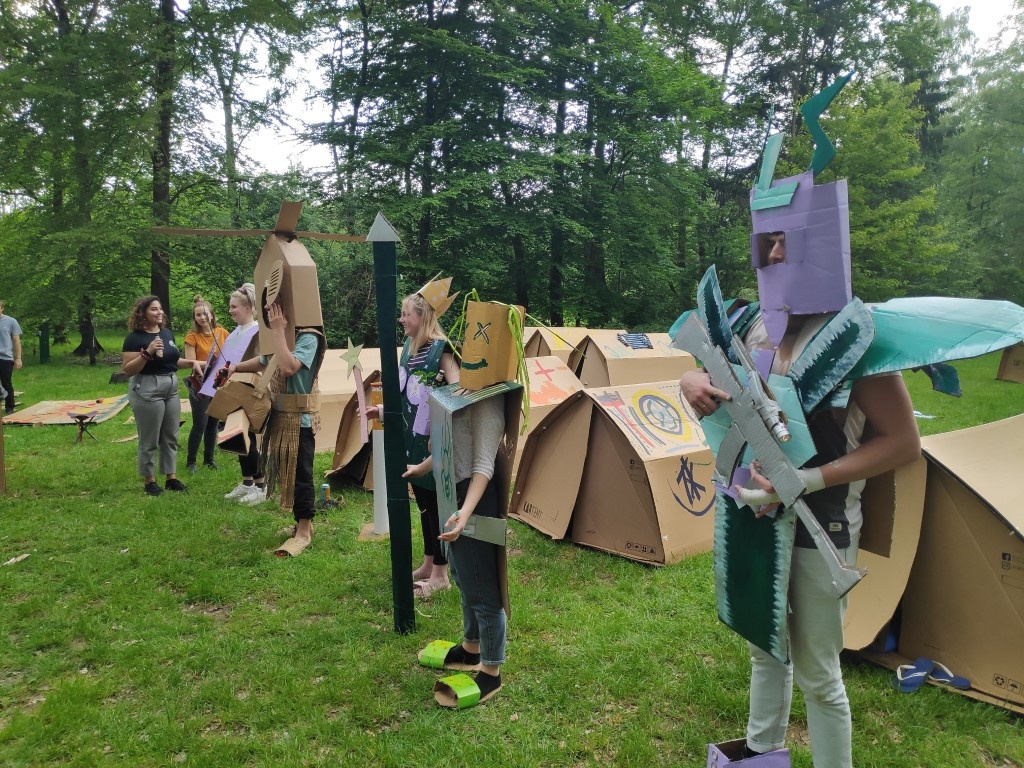 >
>
Every year various events are also organized for the Heroes, such as the Herodag and the Herweekend, where the Heroes get to know each other better. In 2020 this entire process unfortunately went differently ...
Due to the arrival of COVID-19, the information evenings, the events and the festival distribution could not take place. This was for us at Kartent, but of course also a terrible disappointment for the Heroes. In the meantime, we are actively involved in coming up with other ways to keep the Heroes involved. By compiling and sending home work packages, we have given the Heroes a heart under the belt and let us know that we still appreciate them.
We hope that in 2021 we can continue with this fantastic team to be able to turn it into a smashing festival summer!
Kartent ❤️️etting Heroes