New Instagram Concept: Kartest at Home
In the meantime 3 Kartest at Home products have already been posted on the Instagram. The new concept was kicked off with the puppet box . The winner of this was a toddler teacher who tested the toy with her class.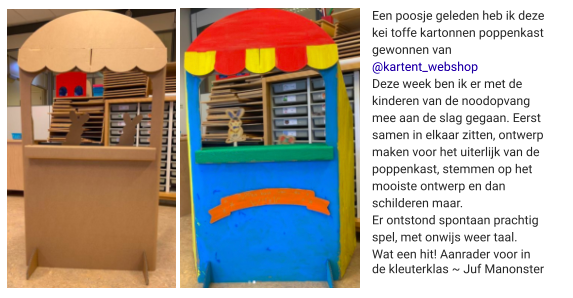 The second Kartest at Home was over the Clisson lamp . This too was a new product, about which few customers experienced experiences. The winner was just moving and was therefore unable to hang the lamp yet.

Finally, a play kitchen has recently been raffled. In addition to @demammavan The kitchen has tested with her family, the winner of the Kartest at Home can also test him at home. We are still awaiting her review :)
do you also like to participate in the Kartest at Home? Then follow us on Instagram Span style = "font-weight: 400;"> and keep an eye on the posts.