3 sustainable tips for the baby room
The anticipation can begin, furnish the baby room! You set up the baby room to your own taste, but sometimes you need some inspiration. We are happy to help with that! In this blog you can read about 3 sustainable tips for the baby room.
The baby room trend of 2021 can be traced back to earth. Soft (er) shades such as old pink, orange, ocher, warm gray and sand fit nicely with this. The green hues of nature and the jungle are also very popular. You may want to incorporate these trends in a conscious way in your baby room. That is why we have listed 3 sustainable tips for the baby room.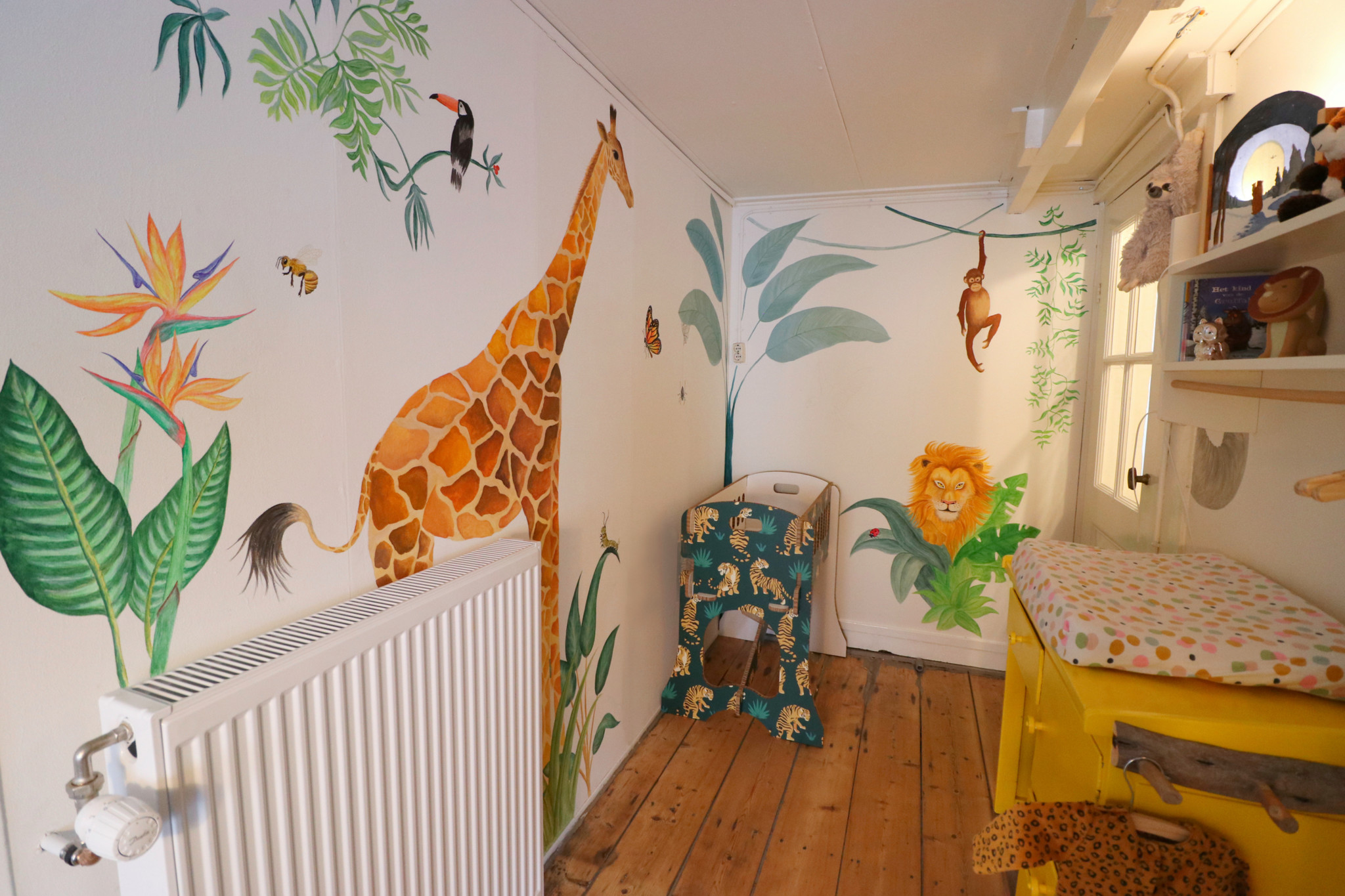 Tip 1. Durable furniture
You need different furniture in a baby room, such as baby cradle, a nice reading chair or a commode. But how do you get sustainable furniture?
Used furniture
furniture with a second life is becoming increasingly popular. By using furniture again, you prevent over -consumption, which is bad for the environment. There are different ways to get second -hand furniture. This way you can take over second -hand furniture from family members or friends. You can also dig Marktplaats through a nice piece of furniture in your area, or you can visit the local thrift store.
A trend that is increasingly prevention is to buy second-hand furniture via social media, such as Facebook or Instagram. On Instagram you can look for your dream furniture via hashtags. Here are some hashtag tips:
Conscious choice
Not everyone is a fan of second-hand products. If you go for a new product, then it is good to think about the life cycle of that product.
For example, you can opt for a cot that grows with your child a> . This is often a bed that can be used from toddler to teenager.
If you want to go for a bed that has a shorter lifespan, think carefully about the product cycle. For example, there are Cardboard Babywiegjes < /Span> which you can recycle 100% after use. They are FSC certified and come in every color and print you want.
Tip 2. Paint and wallpaper
Wallpaper
yes, even with your walls you can take nature into account. Wallpaper with a cool print is a trend that you see a lot in recent years. Unfortunately nowadays the wallpaper is no longer made of paper alone and there is often PVC ( polyvinylchloride) processed. You want to prevent this because it is not good for your child and for the environment.
but luckily there are sustainable options:
The wallpaper of

bibelotte

is produced sustainably, FSC is certified and the ink is free from carbon dioxide. There are many different types, all in quiet prints and soft colors.
Are you more a fan of busy prints and bright colors? Then you are in the right place at

studio ditte

. This wallpaper is also produced sustainably and is made of high quality non -woven wallpaper. Handy tip: you can request a free example if you first want to see the wallpaper in real life!
Wall paint
are you not so in wallpaper but do you want to give the baby room a tan? Then you can also opt for sustainable wall paint. Please note that the paint consists mainly of natural raw materials.
they also call this circular paint, which may sound crazy. Because how can you use paint again?! Because the raw materials of this paint come largely from the country and grow every year, this contributes to a circular system and is called circular.
Tip 3. Accessories
Animals have been part of the baby room for years and therefore this year they are part of the baby room trend. The focus is on the jungle animals such as lions, tigers, monkeys and rhinos.
Storage accessories
even the storage accessories don't have to be boring. You have whole Nice baskets with animals on it (eco and fair trade).
hugs
an accessory that is often not even seen as an accessory is the hug. Cuddles are not only fun for the baby, but are also very nice in the baby room. You can at The hip sheep find beautiful ecological hugs.
Wall accessories
Wall accessories are nice when you have chosen a neutral look in the baby room, but are still looking for something extra. A cardboard animal head for that would be perfect for that. You can also paint this yourself in every color that you want.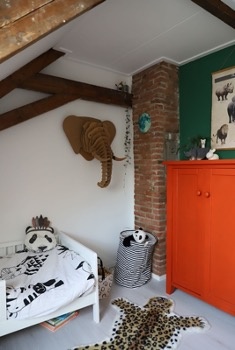 looking for more inspiration for Sustainable Living < /a> or Sustainable options in daily products? Take a look at our Blog page .